Published 11-06-08
Submitted by BSR
NEW YORK, NY. "" November 6, 2008 "" Against the backdrop of economic turmoil and an historic U.S. presidential election, business leaders from around the world-including the CEOs of IKEA and Levi Strauss & Co.-developed a roadmap for reinvigorating the global economy by advancing sustainable business practices during the Business for Social Responsibility (BSR) Conference.
According to the just-released "BSR/Cone 2008 Corporate Responsibility in a New World Survey" of 424 Conference participants, more than two-thirds of the business leaders say that more responsible business practices could have lessened, or even prevented, the current economic downturn.
"More than 1200 business leaders at the BSR Conference have confirmed that business success helps them weather uncertain times-and build long-term value that will restore trust in the private sector," said Aron Cramer, President and CEO of BSR.
"We link sustainability and productivity in our initiatives because I believe it can save you money -and it's the right thing to do," added John Anderson, CEO of Levi Strauss & Co., a plenary speaker at the BSR Conference.
Additionally, nearly nine out of 10 survey respondents believe U.S. President-Elect Barack Obama will have a positive impact on advancing the corporate responsibility agenda. "The incoming Obama Administration can chart a more effective path to long-term economic recovery by embracing sustainability," said BSR's Cramer.
Survey respondents outlined the three most important steps the Obama Administration should take to advance corporate responsibility around the world:
Promote major investments in renewable energy and carbon capture and storage technologies. (67 percent)


Take measurable steps toward progress on effective, efficient, and fair global climate change mitigation strategies. (53 percent)
Initiate cross-sector collaboration among business, government, and civil society. (42 percent)
At the same time, an overwhelming majority (94 percent) anticipate increased government regulation of issues related to corporate responsibility, including climate change (86 percent) and corporate governance and financial transparency (83 percent).

Surprising Optimism Amid Tough Times

Nearly three-quarters of business leaders (72 percent) expect that there will be increasing demands on business to solve societal problems, and more than half believe business will meet those demands.

Even though a third of survey respondents say their corporate responsibility budget will decrease due to economic conditions, 77 percent remain optimistic that global business will embrace responsible business practices as part of their core strategies and operations over the next five years. While corporate values are an important driver of corporate responsibility decisions (59 percent), companies today seek reputation benefits (84 percent) and long-term cost savings or efficiencies (75 percent) as return for their corporate responsibility investments.

"Sustainability is no longer an activity on its own, but it is totally integrated into everything we do. Business should embrace this approach if we are going to create sustainable economic growth worldwide," said IKEA's CEO Anders Dahlvig at the BSR Conference.

About the Survey

The BSR/Cone 2008 Corporate Responsibility in a New World Survey was conducted November 5, 2008, among a sample of corporate responsibility professionals attending the Business for Social Responsibility Conference. The sample population is comprised of 424 representatives from business, NGOs, government, and academia, representing 28 countries. See the survey fact sheet at www.bsr.org/files/BSR_Cone_2008_Survey.pdf

About BSR

A leader in corporate responsibility since 1992, Business for Social Responsibility (BSR) works with its global network of more than 250 member companies to develop sustainable business strategies and solutions through consulting, research, and cross-sector collaboration. With six offices in Asia, Europe, and North America, BSR leverages its expertise in environment, human rights, economic development, and transparency and accountability to guide global companies toward creating a just and sustainable world. Visit www.bsr.org for more information.

About Cone


Cone LLC (www.coneinc.com) is a strategy and communications agency committed to building brand trust. Cone creates stakeholder loyalty and long-term relationships through the development and execution of Cause Branding, Corporate Responsibility, Brand Marketing and Crisis Prevention and Management initiatives. Cone is a part of the Omnicom Group (NYSE: OMC) (www.omnicomgroup.com). Omnicom is a leading global advertising, marketing and corporate communications company.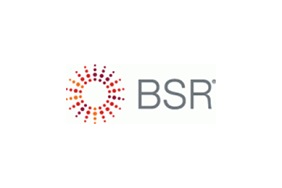 BSR
BSR
Since 1992, Business for Social Responsibility (BSR) has been providing socially responsible business solutions to many of the world's leading corporations. Headquartered in San Francisco, with offices in Europe and China, BSR is a nonprofit business association that serves its 250 member companies and other Global 1000 enterprises. Through advisory services, convenings and research, BSR works with corporations and concerned stakeholders of all types to create a more just and sustainable global economy. For more information, visit www.bsr.org.
More from BSR