Published 05-21-02
Submitted by BSR
SAN FRANCISCO, California - Business for Social Responsibility (BSR) today unveiled Labor Law, a unique Internet database of labor law reports and supply chain compliance resources. Compiled from hundreds of primary sources, Labor Law will provide users with independently verified, in-depth reports on more than 60 countries' labor requirements relevant to corporate codes of conduct - from child labor and discrimination to working hours and wages.
Saving corporate compliance teams time and money, Labor Law provides relevant country information that contributes to improved supply chain performance and stronger safeguards for human and labor rights. Countries included in Labor Law have significant exports of consumer products.
"Companies are committing greater energy to ensuring fair labor practices in their supply chains. Until now, gathering verified labor law information from multiple countries has been an expensive endeavor with uncertain results," said Aron Cramer, Vice President of Business and Human Rights at BSR. "Labor Law gives companies a dynamic resource that will make compliance efforts considerably stronger - at a cost far below what a single company would have to commit to make comparable progress."
Labor Law assembles a broad range of relevant and in-depth resources into a single, accessible database. Its resources include: detailed labor law reports, a search function that creates customized reports, country overviews, BSR briefings, BSR Supplier Training summaries, a discussion board, and other valuable tools and links.
The detailed country reports profile country legal requirements covering: child labor, company regulations, contracts, disciplinary practices, discrimination, freedom of association, health and safety, legal structure, prison and forced labor, wages and benefits, working hours, and provisions covering distinct categories of workers.
Easily accessible via the Web, Labor Law equips compliance staff with accurate and thorough reports wherever they are located. A powerful search function enables users to quickly find keywords within detailed reports, create custom reports across multiple countries and issues, and present custom reports in matrix table format for easy comparison and analysis.
Labor Law is available on a subscription basis to companies and organizations that need current, accurate and extensive labor law information for multiple countries. For information, visit http://www.bsr.org/laborlaw or contact laborlaw@bsr.org.
About BSR
Business for Social Responsibility (BSR) is a global nonprofit organization that partners with member companies to achieve commercial success in ways that respect ethical values, people, communities and the environment. BSR provides information, tools and advisory services to make corporate social responsibility an integral part of business operations and strategies. BSR also promotes private, public and independent sector collaborations and contributes to global efforts to advance the field of corporate social responsibility. BSR member companies have nearly $2 trillion in combined annual revenues and employ more than six million workers around the world.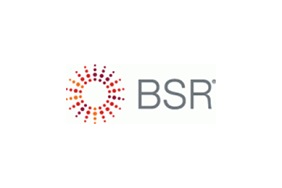 BSR
BSR
Since 1992, Business for Social Responsibility (BSR) has been providing socially responsible business solutions to many of the world's leading corporations. Headquartered in San Francisco, with offices in Europe and China, BSR is a nonprofit business association that serves its 250 member companies and other Global 1000 enterprises. Through advisory services, convenings and research, BSR works with corporations and concerned stakeholders of all types to create a more just and sustainable global economy. For more information, visit www.bsr.org.
More from BSR