Published 10-22-01
Submitted by BSR
Business for Social Responsibility (BSR) invites business leaders everywhere to attend the BSR 2001 Annual Conference and actively advance shared values in the face of both immediate and long-term economic, social and environmental challenges. To be held November 7-9 in Seattle, Washington, the Conference is the leading global forum for companies seeking to improve corporate accountability, social inclusion, community investment and environmental management.
Business for Social Responsibility 2001 Annual Conference
November 7-9, 2001 in Seattle, Washington
For registration information, visit: www.bsr.org/conference_splash.html
"Relevant during both economic expansion and retrenchment, corporate social responsibility is a driving force guiding global business leaders to create new business models, practices and incentive structures that mitigate social and environmental impacts," said Robert F. Dunn, CEO, Business for Social Responsibility. "Socially responsible business practices equip companies to act as a positive force in addressing today and tomorrow's global challenges while still serving business goals."
At the Conference, more than 1,000 business executives and practitioners share real examples, best practices and new business models with each other, thought leaders, and representatives of government agencies and non-governmental organizations. The Conference showcases how company executives and practitioners are meeting business goals as well as stakeholder concerns. Key features of the conference include:
§ Opening remarks by Dr. Muzammil Siddiqi, President of the Islamic Society of North America.
§ Specialized tracks on community, environment, governance and accountability, human rights, globalization, workplace and CSR around the world; special sessions on corporate disaster response.
§ Keynote speakers: Howard Schultz, Chairman, Starbuck's Corporation; Governor Gary Locke, State of Washington; Oscar Arias Sanchez, Former President of Costa Rica and Nobel Peace Laureate; Nick Scheele, Vice President North America, Ford Motor Company; and several others.
§ Presentations from more than 75 leading companies and organizations including: The Asia Foundation, ChevronTexaco Corporation, Fannie Mae, Fidelity Investments, Microsoft Corporation, Partners in Change, Privacy Council, Procter & Gamble, Sony Corporation, United Nations, U.S. Environmental Protection Agency, U.S. State Department, Volkswagen AG and many more.
About BSR
Business for Social Responsibility (BSR) is a global resource for companies seeking to sustain their commercial success in ways that demonstrate respect for ethical values, people, communities and the environment. BSR membership includes more than 1,400 direct and affiliated member companies in virtually every global commercial sector. For more information, visit www.bsr.org.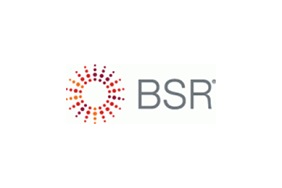 BSR
BSR
Since 1992, Business for Social Responsibility (BSR) has been providing socially responsible business solutions to many of the world's leading corporations. Headquartered in San Francisco, with offices in Europe and China, BSR is a nonprofit business association that serves its 250 member companies and other Global 1000 enterprises. Through advisory services, convenings and research, BSR works with corporations and concerned stakeholders of all types to create a more just and sustainable global economy. For more information, visit www.bsr.org.
More from BSR