Published 09-20-01
Submitted by BSR
In the aftermath of the September 11th tragedy, Business for Social Responsibility (BSR) announces an online information center to help businesses address the needs of employees and contribute to the recovery efforts in New York and Washington, D.C.
The Disaster Response Information Center provides information resources on employee assistance, community support and customer communications pertaining to corporate disaster relief efforts. These resources include guidelines, checklists, articles, contact information and practical examples. BSR will continue to add resources over the coming days. Accessible to all free of charge, the Disaster Response Information Center is located at http://www.bsr.org/bsr/CSRresponse/.
"Companies play an important role in serving the needs of employees, communities and customers following a major disaster," said Robert F. Dunn, CEO, Business for Social Responsibility. "Caught off guard, however, we all struggle with how to address so many important stakeholder needs simultaneously. It takes a collective effort to help affected people and communities recover."
To help companies respond effectively, the BSR Disaster Response Information Center combines information, examples and discussion boards on the issues companies are facing and the actions they are taking. Available resources include:
Employee Assistance - resources that equip employers to help their workers find appropriate ways to process thoughts and emotions.
Community Support - information and practical examples on how and where companies can choose to focus their corporate support for affected communities through blood drives, donations of money, products and/or services, and much more.
Customer Communications - information and practical examples on how to communicate with and be responsive to customers at a time when service provision may be especially difficult.
News Monitor on Disaster Response - a special edition of BSR's News Monitor summarizing selected news items on corporate disaster response initiatives
Discussion Boards on Corporate Disaster Response - special message boards where company representatives can exchange additional ideas and advice regarding recent events and future planning.
Business for Social Responsibility (BSR) is a US-based global resource for companies seeking to sustain their commercial success in ways that demonstrate respect for ethical values, people, communities and the environment. BSR membership includes more than 1,400 direct and affiliated member companies in virtually every global commercial sector. Together these companies have combined revenues of $1.8 trillion and employ over seven million people worldwide. For more information, visit www.bsr.org.
BSR's sister organization, the Business for Social Responsibility Education Fund, is a nonprofit charitable organization serving the broader business community and the general public through research and educational programs about responsible business practices. BSREF's on-line Global Resource Center at www.bsr.org/resourcecenter is the leading information source on issues of corporate social responsibility.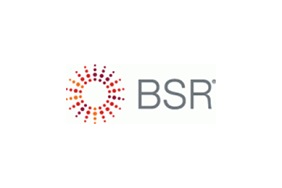 BSR
BSR
Since 1992, Business for Social Responsibility (BSR) has been providing socially responsible business solutions to many of the world's leading corporations. Headquartered in San Francisco, with offices in Europe and China, BSR is a nonprofit business association that serves its 250 member companies and other Global 1000 enterprises. Through advisory services, convenings and research, BSR works with corporations and concerned stakeholders of all types to create a more just and sustainable global economy. For more information, visit www.bsr.org.
More from BSR