Published 10-15-08
Submitted by New Society Publishers
The Better World Shopping Guide
The 10 Best List
Seventh Generation

Working Assets

Eden Foods

Organic Valley

Clif Bar

Honest Tea

Patagonia

Tom's of Maine

Ben & Jerry's

Aveda
The 10 best companies on the planet based on their overall social & environmental record.
EVERY DOLLAR YOU SPEND IS A VOTE FOR THE WORLD YOU WANT TO LIVE IN! The only comprehensive, up-to-date, user-friendly guide for socially and environmentally responsible consumers available, this book ranks every product on the shelf from A to F so you can quickly tell the "good guys" from the "bad guys" - turning your grocery list into a powerful tool to change the world. Representing a synthesis of over 20 years of research, this completely updated edition includes even more sources of data, updated information from the 25 original sources, new product categories, additional companies and brands, a more accurate ranking system, more profiles of best and worst companies and the latest online resources.
5000+ Hours Of Research - 1000+ Companies Evaluated - 75 Product Categories - 35 Reliable Sources - 5 Essential Issues - 1 Report Card
The guide is organized into the most common product categories including coffee, energy bars, cell phones, gasoline, clothing, fast food, cars, water and more. Whether you believe in environmental sustainability, human rights, animal protection, community involvement or social justice, you'll find this guide to be an essential companion to green living.


Ellis Jones, Author.
About the Author
Ellis Jones, Ph.D. is the co-author of The Better World Handbook and directs the Better World Network. His website is www.betterworldshopper.com. He teaches sociology at University of California, Davis.

The Better World Shopping Guide
176 pages/ 4 x 6"
ISBN 978-0-86571-630-8
US/Can $9.95
Available in bookstores or from the publisher at: www.newsociety.com or 1-800-567-6772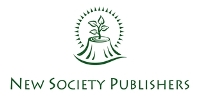 New Society Publishers
New Society Publishers
New Society Publishers' mission is to publish books that contribute in fundamental ways to building an ecologically sustainable and just society, and to do so with the least possible impact on the environment, in a manner that models this vision.
More from New Society Publishers