Published 07-16-02
Submitted by Commonwealth Bank of Australia
AUSTRALIA - Conservation Volunteers Australia and the Commonwealth Bank today launched "Lending a Hand", an environmental program that offers the community the opportunity to participate in more than 600 natural habitat conservation projects around Australia over the next three years.
The Commonwealth Bank's $1.5 million contribution will enable Conservation Volunteers Australia to manage more than 14,000 volunteer days to protect some of Australia's most important habitats through practical conservation projects such as tree planting and bush regeneration.
Mr Colin Jackson, Chief Executive Officer, Conservation Volunteers Australia said,
"We are extremely pleased that the Commonwealth Bank has joined with us to protect Australia's natural habitat. Australia has a unique environment with many of our plants, animals and micro-organisms found nowhere else in the world. This beautiful environment is very fragile. Human activity has been changing Australian habitats for approximately 50 000 years, but the pace and extent of change has increased since European settlement", he said.
"Lending a Hand has been developed in partnership with the Commonwealth Bank to provide practical assistance to address Australia's habitat degradation and to enhance biodiversity."
Lending a Hand is one of the Bank's largest environmental partnerships and forms part of the Bank's wide ranging community support program that contributes to the development of Australian communities.
Mr John Mulcahy, Group Executive Retail Banking Services Commonwealth Bank said, "Lending a Hand is a great way for people to become actively involved in protecting the environment. The beauty of Lending a Hand is that you don't need to be an expert, just keen to make a difference."
"We are delighted that many of our staff are joining the program and welcome customers and shareholders to become involved."
The Bank is also undertaking a number of programs to improve the environmental performance of its operations including refitting many of its branches to minimise greenhouse gas emissions.
"We believe our partnership with Conservation Volunteers Australia will help support local environmental projects right across Australia. We commend Conservation Volunteers Australia for their persistent and tireless effort in the Australian community and congratulate them on their 20th anniversary", said Mr Mulcahy.
Lending their hands and voices to the launch also included Australian country singer James Blundell and children from Ballarat primary schools who created a "canvas of hands", an artistic representation of all the hands that will help create a better environment.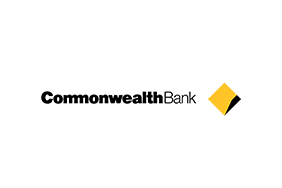 Commonwealth Bank of Australia
Commonwealth Bank of Australia
CommBank offers personal banking, business solutions, institutional banking, company information, and more
More from Commonwealth Bank of Australia