Published 01-16-08
Submitted by Mitsubishi Corporation Foundation for the Americas
NEW YORK, NY - January 16, 2008 - Mitsubishi International Corporation is pleased to announce that President and CEO, Mr. Ryoichi Ueda, has been designated Chief Sustainability Officer (CSO) for Mitsubishi Corporation's North America operations, effective as of January 1, 2008. This new position is in addition to his role as Regional CEO for North America, and signals a rise in the importance of environmental and social considerations to management.
In 2006, President Ueda led the implementation of the Consolidated North American Management Plan whereby he assumed a greater role in the governance of Mitsubishi Corporation's other subsidiaries in North America under a consolidated management framework, while also committing to provide more support from Mitsubishi International Corporation to affiliates in areas such as IT and legal services. His appointment as CSO for North America ensures that assessing the environmental and social sustainability of business operations, and proactively seeking new "green" business opportunities, will be made an integral part of the corporate governance structure, building upon and strengthening Mitsubishi Corporation's long-standing commitment to sustainable development.
Since he assumed the position of President and CEO of Mitsubishi International Corporation in 2006, Mr. Ueda has championed the importance of the so-called three C's: Compliance, Corporate Social Responsibility and Communications. He has enacted policies and practices that advance these values, and he has been proactive in shaping the company's corporate philanthropy through his position as Chairman of the Mitsubishi Corporation Foundation for the Americas, and as President of MIC. Under his leadership, the Foundation doubled its annual giving budget, and last month it made its first ever one million dollar grant to the Wildlife Conservation Society for its coastal marine conservation work in Argentina, Patagonia. As President of MIC, he was instrumental in raising over half a million dollars from the Japanese business community in New York to support Kiku: the Art of the Japanese Chrysanthemum, a highly acclaimed exhibition at the New York Botanical Garden. Finally, in his capacity as President of the Nippon Club, acting jointly with, Mr. Yasunori Yokote, President and CEO of Mitsui & Co., Ltd. and President of the Japanese Chamber of Commerce and Industry of New York, Inc., Mr. Ueda was instrumental in raising one hundred and fifty thousand dollars for the California Community Foundation's Southern California Wildfire Relief Fund, for intermediate relief and services targeting the poorest victims of that tragedy. Earlier this year, Mr. Ueda was appointed as Trustee of the New York Botanical Garden, the first Japanese business executive ever to serve in that position.
About Mitsubishi International Corporation
Mitsubishi International Corporation (MIC), a wholly owned subsidiary of Mitsubishi Corporation, is a multi-industry trading and investment company with 13 locations across the United States. Leveraging a worldwide network of international trading partners, the trading company conducts transactions in a comprehensive range of businesses, including chemicals, information technology, energy, metals, machinery and living essentials. MIC adds value through the ability to finance and invest in the development of companies and projects, as well as through expertise in providing the marketing, sourcing and logistics services needed for businesses to succeed. Headquartered in New York City, the company may be found on the web at www.mitsubishicorp-us.com.
About Mitsubishi Corporation
Mitsubishi Corporation (MC) is Japan's largest general trading company (sogo shosha) with over 200 bases of operations in approximately 80 countries worldwide. Together with its over 500 group companies, MC employs a multinational workforce of approximately 54,000 people. MC has long been engaged in business with customers around the world in virtually every industry, including energy, metals, machinery, chemicals, food and general merchandise. Although its activities encompass everything from trading to business investment, the essence of what MC does can best be described as focusing on the needs and seeds of customers and society, conceiving business models, and reliably providing functions and services to propel these businesses forward. A member of the so-called Mitsubishi group of companies, MC adheres to The Three Corporate Principles "" Corporate Social Responsibility, Integrity and Fairness, and International Understanding through Trade "" that have guided Mitsubishi companies since the principles were first formulated in 1934. Headquartered in Tokyo, Japan, MC can be found on the web at www.mitsubishicorp.com.
Information in press releases, including without limitation content of services, and contact information, is current on the date of the press announcement, but is subject to change without notice.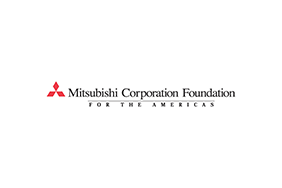 Mitsubishi Corporation Foundation for the Americas
Mitsubishi Corporation Foundation for the Americas
The Mitsubishi Corporation Foundation for the Americas, based in New York City was established 1991 with funding from Mitsubishi Corporation of Japan, and its U.S.-based subsidiary, Mitsubishi International Corporation. Since its establishment, the Foundation has contributed over $12 million to environmental causes throughout the Americas. We have funded over 100 projects in more than 15 countries, focusing on four themes: biodiversity conservation, environmental education, environmental justice, and sustainable development.
More from Mitsubishi Corporation Foundation for the Americas