Published 11-11-02
Submitted by Mitsubishi Corporation Foundation for the Americas
TOKYO - Mitsubishi Corporation (MC) Chairman Minoru Makihara has announced MC's policy of endorsing third party certification for all of its forest product operations. Supporting the Forest Stewardship Council's principles (FSC), Makihara stated that it would seek FSC certification of such MC operations wherever practical.
"This is more than a simple statement of principle," Makihara said, "We are proceeding to seek FSC certification of the operations of Alberta Pacific Forest Industries, Inc. (ALPAC)." ALPAC is 70% owned by Mitsubishi Corporation and operates a pulp mill in Alberta, Canada. With 6 million hectares under its management, ALPAC is currently undergoing a scoping review for FSC certification.
Underscoring MC's commitment to the FSC and its certification, Makihara continued, "…We have obtained FSC chain of custody and forest management certifications of our woodchip operation and plantation in Chile, and chain of custody certification for our Paper Business Unit and our Wood Chips and Afforestation Unit in Tokyo."
Mitsubishi Corporation's certification support was announced at the Forest Trends Katoomba Group 2002 Conference in Tokyo: Katoomba V - Capturing The Value of Ecosystem Services: Developing Markets for Environmental Assets, where Mr. Makihara emphasized the need to promote sustainable development, the rule of law; and called for the rigorous enforcement of environmental laws and standards, and the end of illegal logging.
About Mitsubishi Corporation
Mitsubishi Corporation is a trading and investment company engaged in a wide range of businesses, including information technology and electronics, energy, metals, machinery, chemicals and living essentials. As one of the world's most diverse business enterprises, Mitsubishi Corporation works closely with its global clientele to develop new businesses through project coordination, sourcing of raw materials, capital investments and the development of sales and marketing channels. The company operates almost 40 offices in Japan and nearly 200 offices and subsidiaries overseas. In its fiscal year 2002, Mitsubishi Corporation's total trading transactions were $99.5 billion and its net income was $453 million.
Information in press releases, including without limitation content of services, and contact information, is current on the date of the press announcement, but is subject to change without notice.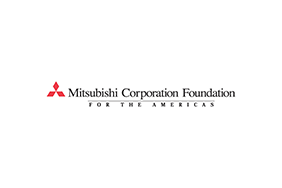 Mitsubishi Corporation Foundation for the Americas
Mitsubishi Corporation Foundation for the Americas
The Mitsubishi Corporation Foundation for the Americas, based in New York City was established 1991 with funding from Mitsubishi Corporation of Japan, and its U.S.-based subsidiary, Mitsubishi International Corporation. Since its establishment, the Foundation has contributed over $12 million to environmental causes throughout the Americas. We have funded over 100 projects in more than 15 countries, focusing on four themes: biodiversity conservation, environmental education, environmental justice, and sustainable development.
More from Mitsubishi Corporation Foundation for the Americas