Published 10-31-06
Submitted by VolunteerMatch
SEATTLE - Recreational Equipment, Inc. (REI), a national retail cooperative providing quality outdoor gear and clothing, is dramatically expanding its ability to connect customers with opportunities for environmental stewardship through a new partnership with VolunteerMatch, the online service dedicated to connecting volunteers with local nonprofits.
"REI is not just about selling great gear. We are also about creating community around the experience of the outdoors. Part of that experience is getting involved, sharing with others and giving back to the community and the lands we enjoy," said REI Corporate Giving Manager David Jayo. "VolunteerMatch adds to a comprehensive program committed to involving youth, individuals, families and groups in active stewardship."
Visitors to REI.com may now search and sign up for more than 37,000 volunteer opportunities available through VolunteerMatch, and match themselves to preferred opportunities by ZIP code, personal interests and skills. While each nonprofit with which REI has an existing relationship is indicated on the search page as an REI Partner, thousands of additional volunteer opportunities are also included that go well beyond REI's traditional focus on conservation and working with youth.
"This is just another way to use the power of the REI community to care for the places we live, work and play," Jayo said. "It's amazing that a few clicks on a computer screen can be the method for getting out of your home, into the community and working alongside others to make a difference."
VolunteerMatch provides a seamless link on the REI.com home page, under the Get Out There tab, to a nationwide network of volunteer opportunities in 29 different categories. Customers may also access the service at www.REI.com/volunteer.
REI currently works with more than 400 nonprofit groups and clubs focused on conservation and access to outdoor recreation. Most of these organizations have received financial or gear grants from REI and recruit volunteers from REI employees and customers. Featuring these nonprofit partners as a way of encouraging customers to volunteer with them aligns with REI's giving strategy and offers a unique angle to the VolunteerMatch partnership.
"REI's commitment to community is remarkable," said Greg Baldwin, president of VolunteerMatch. "This new partnership offers tremendous potential to inspire many to get involved with local nonprofits, and make a positive difference through volunteer service."
In 2005, REI-funded community service projects and programs inspired 170,678 volunteers to collectively donate 572,140 hours working with youth and caring for trails, waterways and parks throughout the country.
About REI
REI is an outdoor retail co-op dedicated to inspiring, educating and outfitting its 2.8 million active members for a lifetime of outdoor adventure. Founded in 1938 by a group of Pacific Northwest mountaineers seeking quality equipment, REI operates retail stores nationwide, two online stores - REI.com and REI-OUTLET.com - and an adventure travel company, REI Adventures. REI offers products from all of the top brands for human-powered outdoor recreation, including its own line of award-winning gear and apparel. While anyone may shop at REI, members pay a one-time $15 fee and receive a share in the company's profits through an annual member refund based on their purchases. As an active supporter of communities in which it does business, REI is committed to promoting environmental stewardship and increasing access to outdoor recreation through education, gear donations and financial contributions.
About VolunteerMatch
VolunteerMatch is where volunteering begins, enabling anyone to find local nonprofits by ZIP code, get involved based on skills and interests, and support a community network of individuals, charitable organizations, and socially responsible businesses committed to civic engagement. Since 1998, VolunteerMatch has helped volunteers make nearly 3 million matches to 43,000 nonprofits throughout the United States, earning the national nonprofit worldwide acclaim, two Webby Awards, and recognition from The White House.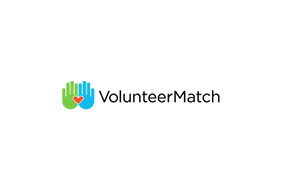 VolunteerMatch
VolunteerMatch
VolunteerMatch is the Web's largest volunteer engagement network, strengthening communities by making it easier for good people and good causes to connect. Founded in 1998, the organization annually supports more than 11 million visitors, 96,000 participating nonprofits and 160 network partners who have built their programs on VolunteerMatch's community involvement platform. As a nonprofit social enterprise, VolunteerMatch works toward financial self-sufficiency through a diversified portfolio of fee-based services including premium volunteer recruitment tools and solutions for nonprofit organizations, enterprise volunteer engagement services for companies and campuses, and marketing and sponsorship programs for brands. For more information on our CSR solutions, visit solutions.volunteermatch.org.
More from VolunteerMatch