Published 10-26-06
Submitted by VolunteerMatch
(SAN FRANCISCO)- "International Volunteer Manager Appreciation Day" (IVMA Day) is Wednesday, November 1, and VolunteerMatch acknowledges the invaluable contributions made by Volunteer Managers on behalf of communities, and encourages everyone to volunteer in celebration of this important event.
Volunteer Managers are the dedicated group of skilled individuals who translate a passion for good deeds into the effective recruitment, training, support and coordination of the world's volunteers.
Founded in 1999, IVMA Day recognizes these individuals by promoting a greater awareness of the catalytic role that Volunteer Managers play in the mobilization and support of volunteers everywhere.
"Volunteer management is about leadership," said Greg Baldwin, president of VolunteerMatch. "We applaud the hard work of those with the vision and passion to put the power of volunteering to good use."
VolunteerMatch supports the efforts of Volunteer Managers through its popular web-based volunteer recruitment service, which streamlines the process of securing and deploying skilled volunteers. In fact, with a network of more than 43,000 nonprofits, finding a meaningful way to make a difference is never more than a few clicks away, which is why volunteers have already made more than 2.7 million matches to nonprofits via VolunteerMatch.
To find a rewarding way to volunteer in commemoration of IVMA Day, visit www.VolunteerMatch.org.
About VolunteerMatch
VolunteerMatch is where volunteering begins, enabling anyone to find local nonprofits by ZIP code, get involved based on skills and interests, and support a community network of individuals, charitable organizations, and socially responsible businesses committed to civic engagement. Since 1998, VolunteerMatch has helped volunteers make more than 2.7 million matches to 43,000 nonprofits throughout the United States, earning the national nonprofit worldwide acclaim, two Webby Awards, and recognition from The White House. Make a difference today at www.VolunteerMatch.org.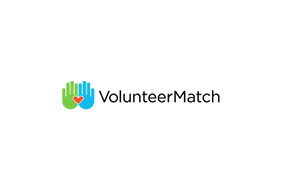 VolunteerMatch
VolunteerMatch
VolunteerMatch is the Web's largest volunteer engagement network, strengthening communities by making it easier for good people and good causes to connect. Founded in 1998, the organization annually supports more than 11 million visitors, 96,000 participating nonprofits and 160 network partners who have built their programs on VolunteerMatch's community involvement platform. As a nonprofit social enterprise, VolunteerMatch works toward financial self-sufficiency through a diversified portfolio of fee-based services including premium volunteer recruitment tools and solutions for nonprofit organizations, enterprise volunteer engagement services for companies and campuses, and marketing and sponsorship programs for brands. For more information on our CSR solutions, visit solutions.volunteermatch.org.
More from VolunteerMatch