Published 09-25-06
Submitted by VolunteerMatch
(SAN FRANCISCO) - VolunteerMatch announced this week that after three-and-a-half years leading the organization, Deborah Dinkelacker will step down from her current role as President. Dinkelacker, who will remain on the Board of Directors, will be succeeded by Greg Baldwin, executive officer for philanthropy & strategic partnerships, effective November 1, 2006.
In announcing her resignation, Dinkelacker said, "VolunteerMatch is an extraordinary organization and I am very proud of what we've been able to accomplish together since 2003."
During Dinkelacker's tenure, the VolunteerMatch network enjoyed substantial growth. The popular online service has become the preferred volunteer recruiting network for over 42,000 registered nonprofits and is expected to welcome five million visitors in 2006 -- including the employees of 40+ business partners that rely upon VolunteerMatch to support their corporate volunteer programs.

Dinkelacker's experienced management style strengthened the organization's financial health and operational capacity. Under her leadership, VolunteerMatch completed an ambitious overhaul of its application to launch a fully redesigned and enhanced version of its service. Dinkelacker has also broadened the organization's leadership vision to:
1) Improve the management and coordination of Emergency Response volunteers;
2) Champion investments to encourage greater civic engagement among the coming wave of baby boomers; and
3) Embrace social networking tools to accelerate the pace of the organization's impact.
"Deborah has really helped us reach a new level of professionalism and productivity at VolunteerMatch, and we are enormously grateful to her for her outstanding service," said Craig Jacoby, chairman of the Board of Directors.
The incoming President, Greg Baldwin, has been with the organization since 1998. Baldwin was on the original team that launched VolunteerMatch.org, and has served the organization in a variety of senior management positions. He is a life-long volunteer, a graduate of Brown University and a well-known voice within the nonprofit sector.

"Deborah has done a great job, and I'm lucky to be surrounded by such a talented team," said Baldwin. "Technology is a powerful tool and we are proud to be putting it to good use. There are now millions of people counting on us to help them find a great place to volunteer, and we've only just begun."
Dinkelacker and Baldwin will work closely together over the next three months to ensure a seamless leadership transition, and to maintain the continuity and momentum of the ongoing work of the organization.
Jacoby added, "We are particularly pleased that our new President is a 'promotion from within.' We believe that it is an important statement about the strength of our organization and its prospects for the future."
About VolunteerMatch
VolunteerMatch is where volunteering begins, enabling volunteers and businesses to find local nonprofits by ZIP code, get involved based on skills and interests, and support a community network committed to civic engagement. Since 1998, VolunteerMatch has helped volunteers make 2.7 million matches to 43,000 nonprofits throughout the United States, earning the national nonprofit worldwide acclaim, two Webby Awards, and recognition from The White House. Make a difference today at www.VolunteerMatch.org.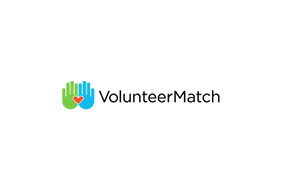 VolunteerMatch
VolunteerMatch
VolunteerMatch is the Web's largest volunteer engagement network, strengthening communities by making it easier for good people and good causes to connect. Founded in 1998, the organization annually supports more than 11 million visitors, 96,000 participating nonprofits and 160 network partners who have built their programs on VolunteerMatch's community involvement platform. As a nonprofit social enterprise, VolunteerMatch works toward financial self-sufficiency through a diversified portfolio of fee-based services including premium volunteer recruitment tools and solutions for nonprofit organizations, enterprise volunteer engagement services for companies and campuses, and marketing and sponsorship programs for brands. For more information on our CSR solutions, visit solutions.volunteermatch.org.
More from VolunteerMatch