Published 09-08-06
Submitted by VolunteerMatch
SAN FRANCISCO, CA - VolunteerMatch, the nonprofit website that makes it easy to find volunteer opportunities by ZIP code and interests, now helps the American Red Cross recruit volunteers online. As part of this partnership, all 800+ Red Cross chapters nationwide can list their volunteer needs, which volunteers will find at redcross.volunteermatch.org. This initiative comes just as the Red Cross and other relief organizations anticipate an increased need for volunteers during the 2006 hurricane season.
"Volunteers are the heart and the muscle of the American Red Cross," said National Chair of Volunteers Kate Forbes. "By helping each of our local chapters recruit new volunteers, VolunteerMatch enhances people's ability to provide lifesaving service to their local communities."
The American Red Cross provides relief to disaster victims and helps people prevent, prepare for, and respond to emergencies. Since 96% of Red Cross staff are volunteers and the agency relies on over 1 million volunteers each year, VolunteerMatch's ability to channel new volunteers from the internet into local chapters is vital. Last year, VolunteerMatch delivered more than 10,000 volunteers to the Red Cross during their call for 40,000 volunteers in the wake of the Gulf Coast hurricanes.
"We've used VolunteerMatch extensively with great success, and we are thrilled about this new level of cooperation between our organizations," said Babak Nahid, Community Outreach Manager for the American Red Cross of Greater Los Angeles. "The VolunteerMatch service empowers our staff and builds capacity for our chapter in a very meaningful way."
VolunteerMatch improves volunteer recruitment for national and local nonprofits by allowing any tax-exempt organization to list an unlimited number of volunteer opportunities. Visitors to VolunteerMatch simply enter their ZIP code to find these opportunities and sign up to volunteer. VolunteerMatch offers the internet's largest network of social service opportunities, having facilitated more than 2.6 million matches between volunteers and over 42,000 nonprofits.
"The selfless efforts of Red Cross volunteers everywhere demonstrate the impact we can make as individuals," said Deborah Dinkelacker, president of VolunteerMatch. "We are honored to apply the VolunteerMatch technology and resources toward helping the Red Cross fulfill its mission of caring for those in need."
###
About the American Red Cross
The American Red Cross has helped people mobilize to help their neighbors for 125 years. Last year, victims of a record 72,883 disasters, most of them fires, turned to the nearly 1 million volunteers and 35,000 employees of the Red Cross for help and hope. Through more than 800 locally supported chapters, more than 15 million people each year gain the skills they need to prepare for and respond to emergencies in their homes, communities and world. Almost 4 million people give blood -- the gift of life -- through the Red Cross, making it the largest supplier of blood and blood products in the United States. The Red Cross helps thousands of U.S. service members separated from their families by military duty stay connected. As part of the International Red Cross and Red Crescent Movement, a global network of more than 180 national societies, the Red Cross helps restore hope and dignity to the world's most vulnerable people. An average of 91 cents of every dollar the Red Cross spends is invested in humanitarian services and programs. The Red Cross is not a government agency; it relies on donations of time, money, and blood to do its work.
About VolunteerMatch
VolunteerMatch is where volunteering begins, enabling volunteers and businesses to find local nonprofits by ZIP code, get involved based on skills and interests, and support a community network committed to civic engagement. Since 1998, VolunteerMatch has helped volunteers make more than 2.6 million matches to 42,000+ nonprofits throughout the United States, earning the national nonprofit worldwide acclaim, two Webby Awards, and recognition from M.I.T., the Smithsonian Institution and The White House. Make a difference today at www.VolunteerMatch.org.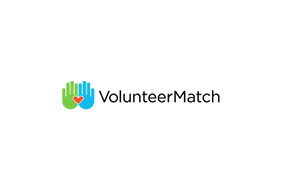 VolunteerMatch
VolunteerMatch
VolunteerMatch is the Web's largest volunteer engagement network, strengthening communities by making it easier for good people and good causes to connect. Founded in 1998, the organization annually supports more than 11 million visitors, 96,000 participating nonprofits and 160 network partners who have built their programs on VolunteerMatch's community involvement platform. As a nonprofit social enterprise, VolunteerMatch works toward financial self-sufficiency through a diversified portfolio of fee-based services including premium volunteer recruitment tools and solutions for nonprofit organizations, enterprise volunteer engagement services for companies and campuses, and marketing and sponsorship programs for brands. For more information on our CSR solutions, visit solutions.volunteermatch.org.
More from VolunteerMatch