Published 05-01-06
Submitted by VolunteerMatch
(SAN FRANCISCO) - VolunteerMatch and MATHCOUNTS have teamed up to recruit volunteers to help support the educational efforts of the more than 500,000 students exposed to MATHCOUNTS materials and activities in their schools each year. Annually, more than 40,000 students from all 50 states, U.S. territories and the State and Defense Department school systems worldwide participate in local MATHCOUNTS competitions. The top Mathletes® advance to the state level and ultimately the Lockheed Martin MATHCOUNTS National Competition in May.
"Volunteers are the cornerstone of success at MATHCOUNTS, helping to make a positive difference in our nation's youth," said Larry Jacobson, executive director of the MATHCOUNTS Foundation. "Partnering with VolunteerMatch will help build upon our success and expand our program to motivate even more students to develop the mathematical skills necessary for success in whatever career they choose to pursue."
Both VolunteerMatch and MATHCOUNTS share a commitment to engaging volunteers in meaningful, rewarding volunteer opportunities. VolunteerMatch is recognized for leveraging the Internet to make it easier than ever before for volunteers and nonprofits to come together on behalf of community needs, while the mission of MATHCOUNTS is to increase enthusiasm for and enhance achievement in middle school mathematics throughout the United States.
"VolunteerMatch is committed to helping important community focused programs like MATHCOUNTS find the volunteers essential to their mission," said Deborah Dinkelacker, president of VolunteerMatch. "By helping MATHCOUNTS expand its reach, we bolster the efforts of educators nationwide, and introduce new volunteers to the reward of service."
About MATHCOUNTS
MATHCOUNTS® is a national math enrichment, coaching and competition program that promotes middle school mathematics achievement through grassroots involvement in every U.S. state and territory. Each year, MATHCOUNTS makes teaching resources and hundreds of creative math problems freely available. The MATHCOUNTS competition series (school, local, state and national) further motivates students to develop problem-solving, analytical thinking, reasoning and team work skills. With over 22 years experience, MATHCOUNTS is one of the most successful education partnerships involving volunteers, educators, industry sponsors, and students.
About VolunteerMatch
VolunteerMatch is the national nonprofit dedicated to helping everyone find a great place to volunteer. VolunteerMatch offers a variety of online services to support a community of nonprofit, volunteer and business leaders committed to civic engagement, welcomes millions of visitors annually, and has emerged as the preferred volunteer recruiting service for nearly 40,000 nonprofit organizations throughout the United States.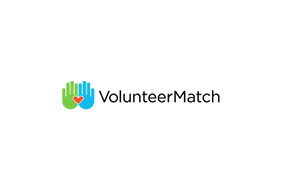 VolunteerMatch
VolunteerMatch
VolunteerMatch is the Web's largest volunteer engagement network, strengthening communities by making it easier for good people and good causes to connect. Founded in 1998, the organization annually supports more than 11 million visitors, 96,000 participating nonprofits and 160 network partners who have built their programs on VolunteerMatch's community involvement platform. As a nonprofit social enterprise, VolunteerMatch works toward financial self-sufficiency through a diversified portfolio of fee-based services including premium volunteer recruitment tools and solutions for nonprofit organizations, enterprise volunteer engagement services for companies and campuses, and marketing and sponsorship programs for brands. For more information on our CSR solutions, visit solutions.volunteermatch.org.
More from VolunteerMatch