Published 04-26-06
Submitted by VolunteerMatch
SAN FRANCISCO - National Volunteer Week is April 23-29, and VolunteerMatch has partnered with MINI USA to create "MINI Motoring Hearts," a brand-new national initiative designed to encourage current and prospective MINI owners to give back to their communities by volunteering time to nonprofit organizations.
The initiative is a call to action for MINI owners or anyone who wishes to channel their passion and energy towards making a real and lasting contribution to the community, but may not know where or how to start.
In addition to participating in charity events held by local MINI dealers, those who wish to volunteer through MINI Motoring Hearts can select from more than 37,000 registered nonprofit organizations by logging onto www.MINIMOTORINGHEARTS.com. The website links people with charitable organizations that support activities from literacy to the environment based on the individual's personal interests and ZIP code.
True to the MINI brand, owners can 'customize' their volunteer experience on the site according to their personal preferences, similar to the way that they can personalize their MINIs.
When participants complete their first volunteer session with a registered charity of their choice, MINI USA will recognize the participant's good-will effort and send them an exclusive Motoring Hearts Car Badge as a thank-you for getting out and doing good.
In addition to MINI, VolunteerMatch partners with a number of socially responsible companies to make it easier for corporate workforces to volunteer, and also collaborates with national nonprofit organizations like The American Red Cross and the National Multiple Sclerosis Society to help local nonprofit chapters recruit volunteers nationwide.
About VolunteerMatch
VolunteerMatch is a nonprofit organization with a mission to help everyone find a fulfilling way to volunteer, and its online volunteering services support a community of volunteers, nonprofits and corporations committed to civic engagement. Since 1998, this community has made nearly 2,500,000 volunteer matches for more than 38,000 nonprofits nationwide, earning VolunteerMatch worldwide acclaim, as well as recognition from both the Smithsonian Institution and The White House.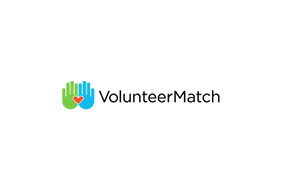 VolunteerMatch
VolunteerMatch
VolunteerMatch is the Web's largest volunteer engagement network, strengthening communities by making it easier for good people and good causes to connect. Founded in 1998, the organization annually supports more than 11 million visitors, 96,000 participating nonprofits and 160 network partners who have built their programs on VolunteerMatch's community involvement platform. As a nonprofit social enterprise, VolunteerMatch works toward financial self-sufficiency through a diversified portfolio of fee-based services including premium volunteer recruitment tools and solutions for nonprofit organizations, enterprise volunteer engagement services for companies and campuses, and marketing and sponsorship programs for brands. For more information on our CSR solutions, visit solutions.volunteermatch.org.
More from VolunteerMatch