Published 04-25-06
Submitted by VolunteerMatch
(SAN FRANCISCO) - As part of its celebration of National Volunteer Week, April 23-29, VolunteerMatch honors Yahoo! Co-Founder David Filo with its first ever "Good Neighbor Award" in recognition of his timely support of VolunteerMatch in the aftermath of Hurricanes Katrina and Rita.
In the enormous outpouring of goodwill prompted by the tragedy in the Gulf Coast, millions of Americans turned to www.VolunteerMatch.org to find a way to help out, creating an unprecedented volume of volunteers and taxing the nonprofit organization's technology infrastructure.
In response to the crisis, VolunteerMatch turned to fellow technology leaders for help. Silicon Valley neighbor, Yahoo!, answered the call, providing VolunteerMatch with state-of-the-art web servers that bolstered the strength of VolunteerMatch's online network of volunteer opportunities.
"We are grateful to Yahoo! for their uncommon generosity," said Deborah Dinkelacker, president of VolunteerMatch. "Many thousands of nonprofit organizations and volunteers depend upon VolunteerMatch, and with the support of Mr. Filo and Yahoo!, we continued to serve the relief effort. We are proud to recognize David Filo and Yahoo! with our 'Good Neighbor Award'."
VolunteerMatch continues to put the power of technology to good use, serving more than 20 million pages of information about service and volunteering, hosting 1.5 million visitors and helping thousands of nonprofits across the country engage volunteers throughout the U.S.
About VolunteerMatch
VolunteerMatch is a nonprofit organization dedicated to helping everyone find a great place to volunteer. Its popular online service available at www.volunteermatch.org welcomes millions of visitors a year and supports a community of nonprofits, volunteers and business leaders committed to civic engagement. Since 1998, this community has helped nearly 40,000 community service organizations across the country find the volunteers they need. VolunteerMatch has been recognized for its achievements by M.I.T., the Smithsonian Institution and The White House.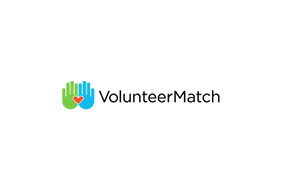 VolunteerMatch
VolunteerMatch
VolunteerMatch is the Web's largest volunteer engagement network, strengthening communities by making it easier for good people and good causes to connect. Founded in 1998, the organization annually supports more than 11 million visitors, 96,000 participating nonprofits and 160 network partners who have built their programs on VolunteerMatch's community involvement platform. As a nonprofit social enterprise, VolunteerMatch works toward financial self-sufficiency through a diversified portfolio of fee-based services including premium volunteer recruitment tools and solutions for nonprofit organizations, enterprise volunteer engagement services for companies and campuses, and marketing and sponsorship programs for brands. For more information on our CSR solutions, visit solutions.volunteermatch.org.
More from VolunteerMatch