Published 03-15-06
Submitted by VolunteerMatch
SAN FRANCISCO - Just in time for National MS Awareness Week, March 13-17, VolunteerMatch and the National Multiple Sclerosis Society have teamed up to recruit volunteers to join the fight against MS. Through its 50-state network of chapters, the National MS Society now lists more than 200 volunteer opportunities on VolunteerMatch, and already reports an increase in volunteer signups and activity
"VolunteerMatch works, and it works well!" said Kristen LeForce, community development manager at the Lone Star Chapter of the National MS Society. "Just today I got an email from a group of 40 co-workers looking to make a difference in their community and who want to volunteer at our chapter's MS 150 Bike Tour. This 'match' fills a vital need and is welcome support."
Both VolunteerMatch and the National MS Society share a commitment to engaging volunteers in meaningful, rewarding volunteer opportunities. VolunteerMatch is recognized for leveraging the Internet to make it easier than ever before for volunteers and nonprofits to come together on behalf of community needs. The Society is committed to providing volunteer opportunities that fill the volunteer's need for a meaningful and rewarding experience, and the organizations requirement for dedicated people to get needed work done.
"Partnering with VolunteerMatch will introduce millions of new volunteers to the importance of the MS cause. It will also connect the Society to talented and committed individuals and groups with skills that can advance our mission to end the devastating effects of MS," said Joyce Nelson, President and CEO of the National Multiple Sclerosis Society. "We rely on the support of volunteers and are encouraged by VolunteerMatch's ability to engage effective volunteers. We are eager to build our relationship and involve even more people in the fight against MS."
###
About MS Awareness Week
To put a face on MS and educate the public about a disease whose hallmark is unpredictability and whose symptoms range from numbness and tingling to complete paralysis, the National MS Society has designated March 13 - 17, 2006 MS Awareness Week. Come face to face with MS at www.faceofms.org. To learn more about additional MS Awareness Week activities, visit www.msawarenessweek.org.
About VolunteerMatch
VolunteerMatch the national nonprofit dedicated to helping everyone find a great place to volunteer. VolunteerMatch offers a variety of online services to support a community of nonprofit, volunteer and business leaders committed to civic engagement, welcomes millions of visitors annually, and has emerged as the preferred volunteer recruiting service for nearly 40,000 nonprofit organizations throughout the United States.
About the National Multiple Sclerosis Society The mission of the National Multiple Sclerosis Society is to end the devastating effects of MS. Founded in 1946, the National Multiple Sclerosis Society supports more MS research, offers more services for people with MS, provides more professional education programs, and furthers more MS advocacy efforts than any other MS organization in the world.
Studies show that early and ongoing treatment with an FDA-approved therapy can reduce future disease activity and improve quality of life for many people with multiple sclerosis. Talk to your health care professional and contact the National MS Society at www.nationalmssociety.org or 1-800-FIGHT-MS to learn about ways to help manage multiple sclerosis and about current research that may one day reveal a cure.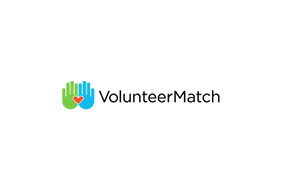 VolunteerMatch
VolunteerMatch
VolunteerMatch is the Web's largest volunteer engagement network, strengthening communities by making it easier for good people and good causes to connect. Founded in 1998, the organization annually supports more than 11 million visitors, 96,000 participating nonprofits and 160 network partners who have built their programs on VolunteerMatch's community involvement platform. As a nonprofit social enterprise, VolunteerMatch works toward financial self-sufficiency through a diversified portfolio of fee-based services including premium volunteer recruitment tools and solutions for nonprofit organizations, enterprise volunteer engagement services for companies and campuses, and marketing and sponsorship programs for brands. For more information on our CSR solutions, visit solutions.volunteermatch.org.
More from VolunteerMatch