Published 09-14-05
Submitted by VolunteerMatch
NEWS ADVISORY
WHO: VolunteerMatch joins the world in mourning the catastrophic events of Hurricane Katrina, and is committed to helping channel desperately needed resources to the disaster areas. The volunteer response to Hurricane Katrina is unprecedented, and during this time of national crisis more people than ever are turning to VolunteerMatch to find ways to help.
WHAT: VolunteerMatch is the national, nonprofit service offering the most relevant and up-to-date volunteer resource available, and connecting volunteers with the nonprofits that need them.
WHEN: Now more than ever, there is an ongoing need for volunteers to assist with the hurricane relief efforts. Many volunteers that cannot travel to the Gulf Coast to volunteer are choosing to channel their desire to help out into their local communities.
WHERE: The VolunteerMatch web site is accessible at www.volunteermatch.org.
WHY: People want to help, and VolunteerMatch offers a 35,000-strong, nationwide network of current volunteer opportunities. In the aftermath of Hurricane Katrina, VolunteerMatch's free, nonprofit service has channeled tens of thousands of interested volunteers directly to nonprofit agencies involved with rescue, relief and rehabilitation efforts.
HOW: Anyone interested in volunteering can enter their ZIP code at VolunteerMatch to find both local and national ways to get involved, give back and make a difference. Any charitable organization in need of volunteers can also list volunteer opportunities on VolunteerMatch.
About VolunteerMatch
VolunteerMatch is dedicated to helping everyone find a great place to volunteer, and offers a variety of online services to support a community of nonprofit, volunteer and business leaders committed to civic engagement. VolunteerMatch welcomes millions of visitors a year and has become the preferred online volunteer recruiting service for nearly 35,000 nonprofit organizations. The organization also offers professional business services to support corporations committed to managing successful community involvement programs. VolunteerMatch is the recipient of Webby Awards for "Activism" and "Services," and has been recognized for its accomplishments by The White House, M.I.T, the Smithsonian Institution and most recently as the Grand Prize winner of the 2004 Yale-Goldman Sachs Foundations nonprofit business plan competition.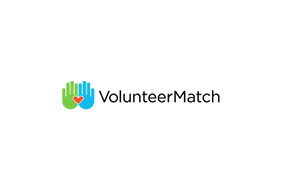 VolunteerMatch
VolunteerMatch
VolunteerMatch is the Web's largest volunteer engagement network, strengthening communities by making it easier for good people and good causes to connect. Founded in 1998, the organization annually supports more than 11 million visitors, 96,000 participating nonprofits and 160 network partners who have built their programs on VolunteerMatch's community involvement platform. As a nonprofit social enterprise, VolunteerMatch works toward financial self-sufficiency through a diversified portfolio of fee-based services including premium volunteer recruitment tools and solutions for nonprofit organizations, enterprise volunteer engagement services for companies and campuses, and marketing and sponsorship programs for brands. For more information on our CSR solutions, visit solutions.volunteermatch.org.
More from VolunteerMatch