Published 05-01-03
Submitted by VolunteerMatch
SAN FRANCISCO, CA – As part of the ongoing celebration of National Volunteer Week (April 27-May 3), VolunteerMatch today announced that Washington Mutual, Inc., has licensed VolunteerMatch technology to help manage its volunteer activities across the United States. With VolunteerMatch, Washington Mutual employees can access a customized version of VolunteerMatch offering nearly 33,000 up-to-date volunteer activities with more than 25,000 community service organizations. Searching by ZIP code and interests makes it easy to find a rewarding place to volunteer—and signing up is as easy as "point and click."
As part of its commitment to positively impacting the communities where its employees live and work, Washington Mutual offers employees four hours of paid time off to volunteer each month. Employees can use VolunteerMatch to get involved with the organizations in their neighborhoods, and can also learn about the volunteer opportunities that are popular with other employees. One of the many initiatives Washington Mutual sponsors and is using VolunteerMatch to manage includes a month-long housing program with the capacity for thousands of volunteers.
"With VolunteerMatch's corporate service, we'll be able to reach more employees including those in rural areas; manage nationwide volunteer projects; and it is much easier than any paper-based system you could dream up," said Washington Mutual Assistant Vice President, Marcia Long.
VolunteerMatch's corporate service is a customized version of the award-winning nonprofit VolunteerMatch site, specifically designed to meet the unique needs of leading corporations who recognize the economic and social value of corporate volunteerism. The service provides an innovative, effective and easy way for employees to find places to volunteer, while giving corporations a streamlined method for maintaining and promoting their commitment to community involvement.
"We are pleased that VolunteerMatch is helping Washington Mutual employees find new and rewarding ways to get involved," said Jay Backstrand, president of VolunteerMatch. "As more and more companies recognize the importance of giving back, more and more companies are looking to VolunteerMatch for solutions."
###
About VolunteerMatch
The mission of VolunteerMatch is to help everyone find a great place to volunteer. The online service, available at www.volunteermatch.org, is helping thousands of community service organizations attract the volunteer support they need. Since 1998, participating organizations have received more than 1,000,000 volunteer referrals. VolunteerMatch is the recipient of the Webby Awards for "Activism" and "Services," and has been recognized for its accomplishments by The White House and the Smithsonian Institution.
About Washington Mutual
With a history dating back to 1889, Washington Mutual is a retailer of consumer financial services with more than 2,500 offices throughout the nation. The company annually returns a percentage of pretax profits to the communities it serves and this year will return more than $94 million in the form of grants and other community support. Washington Mutual complements its financial support with hands on involvement through its nationally recognized employee volunteer program called CAN! (Committed Active Neighbors). In 2002, the Points of Light Foundation honored Washington Mutual with its annual Points of Light Award for Excellence in Corporate Community Service, one of the highest community service awards in the country.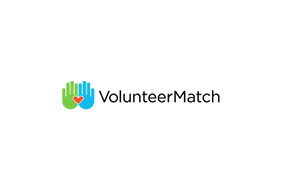 VolunteerMatch
VolunteerMatch
VolunteerMatch is the Web's largest volunteer engagement network, strengthening communities by making it easier for good people and good causes to connect. Founded in 1998, the organization annually supports more than 11 million visitors, 96,000 participating nonprofits and 160 network partners who have built their programs on VolunteerMatch's community involvement platform. As a nonprofit social enterprise, VolunteerMatch works toward financial self-sufficiency through a diversified portfolio of fee-based services including premium volunteer recruitment tools and solutions for nonprofit organizations, enterprise volunteer engagement services for companies and campuses, and marketing and sponsorship programs for brands. For more information on our CSR solutions, visit solutions.volunteermatch.org.
More from VolunteerMatch