Published 04-22-03
Submitted by VolunteerMatch
SAN FRANCISCO, CA – "National Volunteer Week" recognizes and celebrates the efforts of volunteers nationwide from April 27th–May 3rd. VolunteerMatch, the nonprofit Internet service dedicated to helping everyone find a great place to volunteer, is proud to join with its network of 23,000 participating community service organizations to promote and encourage the goodwill of volunteers nationwide.
With over 33,000 available volunteer opportunities, VolunteerMatch makes it possible for anyone to find a way to make a difference. Interested volunteers simply enter their ZIP code on the VolunteerMatch home page at www.volunteermatch.org to receive an up-to-date listing of local volunteer activities. Volunteers may also specify an interest—such as helping children, the homeless or the environment—to refine the list of available opportunities. Signing up is as simple as "point and click."
"I just want to thank you for your wonderful service," said Emma Padilla, a volunteer for The Bronx YMCA of Greater New York. "I found the perfect opportunity two blocks from home. I would never have found it without your service."
Participating organizations have received more than one million volunteer referrals from VolunteerMatch. This is due in large part to the fact that VolunteerMatch is quick and easy to use, saving both volunteers and nonprofit organizations time and effort over traditional methods of volunteer involvement and recruitment. Any nonprofit or tax-exempt organization in the United States can use the service to more efficiently and effectively find the volunteers that they need.
"Thanks to VolunteerMatch, we have had an overwhelming response to our volunteer opportunities. Our program is expanding and best of all, the service is so useful that I can keep up," said Bev Kay, Board Member at The Holiday Project, a nonprofit organization that provides volunteer visitors to residents of nursing homes and other institutions.
The VolunteerMatch service is free for both volunteers and community service organizations. Since VolunteerMatch is a nonprofit service, it relies upon grants from charitable foundations for most of its funding. However, VolunteerMatch also licenses its technology to corporations like Coca-Cola, Microsoft and Cirque du Soleil to make it easier for employees to make a difference as volunteers. The revenue derived from each license helps offset VolunteerMatch's reliance on philanthropy, improving the organization's financial sustainability, and preserving its status as a free public service.
"VolunteerMatch is the bridge that brings volunteers and charitable organizations together on behalf of community needs everywhere," said Jay Backstrand, president of VolunteerMatch. "National Volunteer Week gives everyone a great reason to log on to VolunteerMatch, find a great volunteer opportunity, and then get out and do good."
###
About VolunteerMatch
The mission of VolunteerMatch is to help everyone find a great place to volunteer. The online service, available at www.volunteermatch.org, is helping thousands of community service organizations attract the volunteer support they need: since 1998, participating organizations have received more than 1,000,000 volunteer referrals. VolunteerMatch is the recipient of the Webby Awards for "Activism" and "Services," and has been recognized for its accomplishments by The White House and the Smithsonian Institution.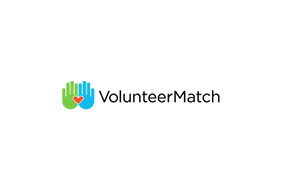 VolunteerMatch
VolunteerMatch
VolunteerMatch is the Web's largest volunteer engagement network, strengthening communities by making it easier for good people and good causes to connect. Founded in 1998, the organization annually supports more than 11 million visitors, 96,000 participating nonprofits and 160 network partners who have built their programs on VolunteerMatch's community involvement platform. As a nonprofit social enterprise, VolunteerMatch works toward financial self-sufficiency through a diversified portfolio of fee-based services including premium volunteer recruitment tools and solutions for nonprofit organizations, enterprise volunteer engagement services for companies and campuses, and marketing and sponsorship programs for brands. For more information on our CSR solutions, visit solutions.volunteermatch.org.
More from VolunteerMatch