Published 03-18-03
Submitted by VolunteerMatch
SAN FRANCISCO, CA - VolunteerMatch, the nonprofit Internet service that helps volunteers find places to get involved, has partnered with Edison International to make it easier for employees to volunteer. Edison International employees may now access a customized version of VolunteerMatch's Corporate service to search and sign up for volunteer activities with local community service organizations nationwide.
With VolunteerMatch Corporate, Edison International employees simply log on to the Edison intranet and enter their ZIP code and interests to receive an up-to-date listing of over 30,000 volunteer opportunities. Employees can also search and sign up for opportunities with organizations that Edison has a history of supporting, and even see which opportunities fellow employees are signing up for. Then, a simple 'click' is all it takes to sign up and get involved!
"Giving back through our 'Energy in Action' program is something that all of us at Edison are highly committed to," said Katharyn Muniz-Bandoni, manager in Edison's Community Involvement Department. "VolunteerMatch Corporate provides an essential resource in our collective efforts to get involved and make a positive difference."
Edison International employees donate an average of 250,000 hours of community service each year. "Energy in Action" is the corporate sponsored volunteer program that encourages Edison employees to donate their time and energy to bettering their communities where they live and work. The program also rewards employees who volunteer with a combination of gifts, recognition awards, and contributions in their name to organizations.
VolunteerMatch Corporate is a service of VolunteerMatch, the nonprofit web site that helps people find volunteer opportunities nationwide. VolunteerMatch has already helped more than 24,000 community service organizations receive over one million volunteer referrals, and was named an important partner in the USA Freedom Corps Volunteer Network by President Bush.
In addition to Edison International, other VolunteerMatch Corporate clients—including Microsoft, Coca-Cola, Nike and Cirque du Soleil—pay an annual membership fee for customized access to the VolunteerMatch service and database. Each corporate membership offsets VolunteerMatch's reliance upon philanthropy and helps support the public version of the service, available at www.volunteermatch.org.
About VolunteerMatch
The mission of VolunteerMatch is to help everyone find a great place to volunteer. Its online service, available at www.volunteermatch.org, is helping thousands of community service organizations attract the volunteer support they need: since 1998, participating organizations have received more than 1,000,000 volunteer referrals. VolunteerMatch is the recipient of the Webby Awards for "Activism" and "Services," and has been recognized for its accomplishments by The White House and the Smithsonian Institution.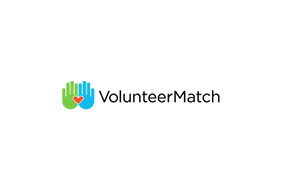 VolunteerMatch
VolunteerMatch
VolunteerMatch is the Web's largest volunteer engagement network, strengthening communities by making it easier for good people and good causes to connect. Founded in 1998, the organization annually supports more than 11 million visitors, 96,000 participating nonprofits and 160 network partners who have built their programs on VolunteerMatch's community involvement platform. As a nonprofit social enterprise, VolunteerMatch works toward financial self-sufficiency through a diversified portfolio of fee-based services including premium volunteer recruitment tools and solutions for nonprofit organizations, enterprise volunteer engagement services for companies and campuses, and marketing and sponsorship programs for brands. For more information on our CSR solutions, visit solutions.volunteermatch.org.
More from VolunteerMatch