Published 12-20-02
Submitted by VolunteerMatch
SAN FRANCISCO, CA - For many, the holidays are an important time of year to gather with family and friends and to celebrate the season. Through volunteer service, it is also a time to remember those who are less fortunate.
Every year, millions of Americans include the spirit of volunteering in their holiday activities. By choosing to volunteer at a local homeless shelter or food bank—or through acts as simple as participating in canned food drives or donating clothing—it is possible to make an important difference in the lives of others in need.
VolunteerMatch is the nonprofit web service that makes it easy for anyone to find and get involved with volunteer opportunities throughout the United States. Potential volunteers simply enter their ZIP code on the volunteer home page at www.volunteermatch.org to receive an up-to-date listing of local volunteer opportunities. Volunteers may also specify an interest—such as helping children, the homeless or the environment—to refine the list of available opportunities.
"Before finding VolunteerMatch, I had searched everywhere on the web without success," said Dinah Shields, a volunteer tutor from Redondo Beach, California. "I really appreciate how well-organized the site is."
Since 1998, volunteers have used VolunteerMatch to generated nearly 1,000,000 volunteer referrals to more than 23,000 community organizations nationwide. These nonprofit and tax-exempt organizations supplement their volunteer recruitment efforts by collectively posting over 40,000 volunteer opportunities on VolunteerMatch, and making it much easier for volunteers to find and get involved with them.
"Thanks again for making your site available to volunteers," J. Dean Chavooshian, of Village Temple Soup Kitchen in New York City. "Our little soup kitchen in New York City, which feeds 150 needy people each week, has had over 1000 page views in the last 9 months and over 100 new volunteers since I listed our opportunity on the VolunteerMatch site. It has really made a difference."
To get out and do good this holiday season, visit VolunteerMatch at www.volunteermatch.org.
About VolunteerMatch
VolunteerMatch (www.volunteermatch.org) is the nonprofit, online service that helps interested volunteers get involved with community service organizations throughout the United States. VolunteerMatch makes it easier than ever to find a great place to volunteer, and the ease and simplicity of the service has already helped more than 23,000 community service organizations receive nearly 1,000,000 volunteer referrals. VolunteerMatch is an important partner in the President's USA Freedom Corps Volunteer Network, and the recipient of two 2001 Webby Awards for 'Activism' and 'Services.'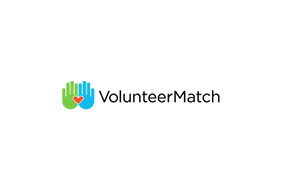 VolunteerMatch
VolunteerMatch
VolunteerMatch is the Web's largest volunteer engagement network, strengthening communities by making it easier for good people and good causes to connect. Founded in 1998, the organization annually supports more than 11 million visitors, 96,000 participating nonprofits and 160 network partners who have built their programs on VolunteerMatch's community involvement platform. As a nonprofit social enterprise, VolunteerMatch works toward financial self-sufficiency through a diversified portfolio of fee-based services including premium volunteer recruitment tools and solutions for nonprofit organizations, enterprise volunteer engagement services for companies and campuses, and marketing and sponsorship programs for brands. For more information on our CSR solutions, visit solutions.volunteermatch.org.
More from VolunteerMatch