Published 11-20-02
Submitted by VolunteerMatch
SAN FRANCISCO, CA - Saturday, November 23, is "National Family Volunteer Day," the national event that encourages families to participate in community service activities. For those families interested in volunteering together, VolunteerMatch makes searching and signing up for family-friendly volunteer opportunities easy—and fun!
Family volunteering can impart a legacy of community service, and create life-long volunteers out of younger generations. It also offers an opportunity to forge lasting bonds with fellow family members, while simultaneously making important contributions to the community.
"National Family Volunteer Day gives everyone a reason to get out and do good," said Jay Backstrand, the president of VolunteerMatch. "With more than 40,000 volunteer opportunities, VolunteerMatch makes it easy for every family to share the fulfillment of volunteer service."

VolunteerMatch is the Internet nonprofit service dedicated to helping everyone find a great place to volunteer. Interested volunteers simply enter their ZIP code on the VolunteerMatch home page at www.volunteermatch.org and click "Go" to access all of the local volunteer opportunities listed on VolunteerMatch. Since volunteers can also search for opportunities that are "Group," "Senior," "Kid," and "Teen"-friendly, it's easy to include the entire family in a volunteer outing. Each month, an average of 30,000 volunteer referrals are generated directly to local community service organizations across the country, totaling nearly 1,000,000 referrals on behalf of community needs since 1998.
"Thank you so much for this service," said Tamara Milner, a volunteer with Women's Support and Community Services of St. Louis, MO. "I have been wanting to volunteer for a long time and I have volunteered here and there. But through your service I found a long term volunteer position in something that I am very interested in and passionate about."
About VolunteerMatch
VolunteerMatch (www.volunteermatch.org) is the nonprofit, online service that helps interested volunteers get involved with community service organizations throughout the United States. VolunteerMatch makes it easier than ever to find a great place to volunteer, and the ease and simplicity of the service has already helped more than 22,500 community service organizations receive nearly 1,000,000 volunteer referrals. VolunteerMatch is an important partner in the President's USA Freedom Corps Volunteer Network, the recipient of two 2001 Webby Awards for 'Activism' and 'Services.'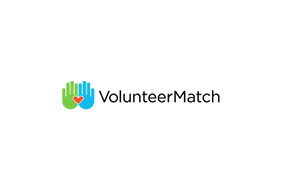 VolunteerMatch
VolunteerMatch
VolunteerMatch is the Web's largest volunteer engagement network, strengthening communities by making it easier for good people and good causes to connect. Founded in 1998, the organization annually supports more than 11 million visitors, 96,000 participating nonprofits and 160 network partners who have built their programs on VolunteerMatch's community involvement platform. As a nonprofit social enterprise, VolunteerMatch works toward financial self-sufficiency through a diversified portfolio of fee-based services including premium volunteer recruitment tools and solutions for nonprofit organizations, enterprise volunteer engagement services for companies and campuses, and marketing and sponsorship programs for brands. For more information on our CSR solutions, visit solutions.volunteermatch.org.
More from VolunteerMatch