Published 04-03-08
Submitted by World Environment Center
April 3, 2008 - GM Holden and the World Environment Center (WEC) are joining forces to launch a program to help GM Holden and its suppliers improve their environmental performance.
Announced today at GM Holden's Port Melbourne headquarters, the "Greening the Supply Chain" program is aimed at promoting sustainable development at every link of the supply chain in Australia's automotive industry.
Seventeen of GM Holden's suppliers from Victoria and South Australia have signed up to be involved in the program.
GM Holden's Executive Director of Corporate Affairs, Alison Terry, said that this was an important opportunity to improve the sustainability of the manufacturing processes in the supply chain.
"This program represents GM's latest efforts in its long term commitment to support the development of Australia's automotive industry. We certainly expect to generate tangible benefits for our suppliers in terms of improved energy efficiency and water reduction," Ms. Terry said.
"It is a great opportunity and the number of suppliers who are putting up their hands to be involved in the program is very encouraging."
The WEC is an independent, global non-profit, non-advocacy organisation that advances sustainable development through the business practices of member companies and in partnership with governments, multi-lateral organisations, non-governmental organisations, universities and other stakeholders.
The "Greening the Supply Chain" program was initiated by the WEC and has been launched in Mexico, Brazil, Romania and China where significant energy efficiency, environmental and water conservation improvements were reported.
The program will follow in the footprints of a similar undertaking at GM China that was completed in August 2007. Here, experts worked with GM suppliers to provide guidance and technical support for improving manufacturing processes so that they enhanced their environmental performance and also reduced operational costs.
GM Holden's Executive Director of Manufacturing, Rod Keane, described the program as a great opportunity that fits perfectly into GM Holden's wider environmental strategy.
"GM Holden strives to meet the highest standard of environmental performance in all its activities and we are strongly committed to introducing environmental initiatives and improving systems already in place," Keane said.
"GM Holden works on the principle that emissions and waste can be prevented or minimised by the use of innovative technologies and environmentally compatible materials.
"We welcome the expertise of the WEC, particularly in light of the success they achieved in GM China."
WEC's President and CEO, Terry F. Yosie, described the "Greening the Supply Chain" project as a major focus for the WEC.
"The aim of the GM / WEC partnership is to demonstrate the ability to achieve specific, measurable results that improve competitiveness across the supply chain through the application of sustainable development practices," Yosie said.
This project joins other environmental programs launched by GM Holden including the installation of a sophisticated computerised energy monitoring system at the Fisherman's Bend plant to optimise the energy efficiency of the furnaces and compressed air distribution plants.
A number of water saving initiatives have also been launched aimed primarily at reducing water consumption in Holden's engine production area. The results of these have seen the total water consumed per engine produced drop by over 38 per cent, from 930 litres per engine in 2002 to 576 litres per engine in 2007.
Bo Andersson, group vice president, GM Global Purchasing and Supply Chain said they were pleased that a number of GM suppliers were participating in the program.
"It gives the suppliers the chance to improve their environmental performance, while increasing their global competitiveness. This initiative is a win-win for everyone," said Andersson.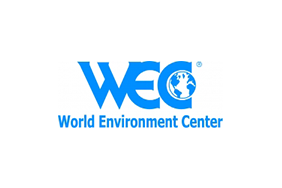 World Environment Center
World Environment Center
The World Environment Center (WEC) is an independent, not-for-profit, non-advocacy organization. Working with the private sector, international organizations, non-governmental organizations and academia, the WEC promotes sustainable development by encouraging leadership, improving health and safety practices worldwide, and fostering the efficient use of natural resources to protect the global environment. The WEC supports its mission through three central programs: the International Environment Forum (IEF); the WEC Gold Medal Award; and Capacity Building for the Environment programs.
More from World Environment Center