Published 08-22-03
Submitted by United Nations Global Compact
On 7 August the Global Compact Office, in partnership with UNEP Finance Initiatives, convened a forum in New York City on the topic of "Regulatory Trends and Voluntary Initiatives" in the context of corporate governance and corporate responsibility. The forum, which was held at the NASDAQ MarketSite and included approximately 35 individuals drawn largely from the investment community, explored the complementary nature of regulatory structures and voluntary initiatives that promote corporate responsibility, such as the Global Compact.
Alan G. Hevesi, the New York State Comptroller, delivered the keynote presentation in which he encouraged the Global Compact in advancing universal principles and good corporate citizenship. Mr. Hevesi, the sole trustee of a public pension fund valued at over $100 billion, is a leading advocate of corporate governance reform.
For a summary of the discussion and overviews of the keynotes by Mr. Hevesi and

Julie Gorte, Calvert

Steve Joachim, NASD

Gavin Power, UN Global Compact

Philip Moss, UNEP Finance Initiatives

see the summary in pdf format at http://www.unglobalcompact.org/irj/servlet/prt/portal/prtroot/com.sapportals.km.docs/uncontent/NewsDocs/forum_sum.pdf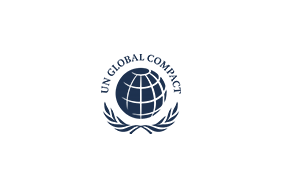 United Nations Global Compact
United Nations Global Compact
Launched in 2000, the UN Global Compact brings business together with UN agencies, labor, civil society and governments to advance ten universal principles in the areas of human rights, labor, environment and anti-corruption. Through the power of collective action, the Global Compact seeks to mainstream these ten principles in business activities around the world and to catalyze actions in support of broader UN goals. With over 4,100 participating companies from more than 100 countries, it is the world's largest voluntary corporate citizenship initiative. For more information, please visit www.unglobalcompact.org.
More from United Nations Global Compact