Published 03-17-09
Submitted by Oxfam America

March 17, 2009 (WASHINGTON): Leaders from diverse communities today sent an open letter to President Obama and Congressional leaders urging them to "make modernization of our foreign assistance programs a priority"¦ [and] make global development a co-equal pillar of U.S. foreign policy alongside defense and diplomacy."

CORPORATE INTERVIEWS: Sara Thorn, Wal-Mart; Devry Boughner, Cargill


MFAN/NGO INTERVIEWS: Raymond C. Offenheiser, Oxfam America; Steve Radelet, Center for Global Development; David Beckmann, Bread for the World


FORMER OFFICIAL INTERVIEWS: Carol Lancaster, Former Deputy USAID Administrator
The open letter, published as an advertisement in the Politico newspaper, was endorsed by over 140 influential individuals and organizations, among them prominent business leaders, former government officials and uniformed military officers, academics, and non-profit leaders. The coalition that developed and released the letter, the Modernizing Foreign Assistance Network (MFAN), also offered the public a means to sign on through the MFAN website.

In a statement prepared for the letter's release, MFAN Co-Chairs David Beckmann and Steve Radelet said: "President Obama, his foreign policy advisors, and Congressional leaders deserve recognition for their unprecedented commitments to elevating global development as a tool of U.S. foreign policy, and the signatories of this letter pledge support for that effort. The Obama Administration and key supporters in Congress clearly recognize that to address the urgent challenges we face abroad and restore America's global reputation as a leader, we must strengthen U.S. efforts to alleviate poverty, fight disease, create opportunity, and foster sustainable security in the developing world. To do this as strategically and effectively as we must at this time of economic crisis, it is critical that we modernize our outdated foreign assistance system. Today, that system is not as coordinated and efficient as it could be because too many agencies oversee too many programs, and we lack both an overall global development strategy and up-to-date legislation to organize our efforts and maximize their impact."

Signatories of the letter include:
Individuals:

David Beckmann, President, Bread for the World and Co-Chair, MFAN


Steve Radelet, Senior Fellow, Center for Global Development and Co-Chair, MFAN


John J. Castellani, President, Business Roundtable


Ambassador John Danilovich, fmr. CEO, Millennium Challenge Corporation


Stuart Eizenstat, fmr. Deputy Secretary of the Treasury and former U.S. Ambassador to NATO


Carleton S. Fiorina, fmr. Chairman, President & CEO, Hewlett-Packard Company


William H. Gates, Sr.


Walter Isaacson, President & CEO, Aspen Institute


Mary Robinson, fmr. President of Ireland and former UN High Commissioner for Human Rights


John M. Shalikashvili, fmr. Chairman of the Joint Chiefs of Staff


John C. Whitehead, fmr. Co-Chairman, Goldman Sachs & Co. and fmr. Deputy Secretary of State


J. Brian Atwood, Peter McPherson, Andrew Natsios, fmr. USAID Administrators
Organizations:
Oxfam America


Bread for the World


Cargill


Center for Global Development


CARE


Global AIDS Alliance


International Rescue Committee


Mars Corporation


MercyCorps


ONE Campaign


Save the Children


Taxpayers for Common Sense


Wal-Mart


World Wildlife Fund
For a full list of open letter signatories and more information on foreign assistance reform, visit www.modernizingforeignassistance.net.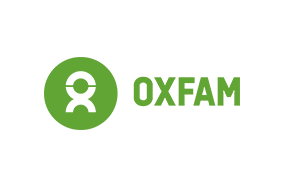 Oxfam America
Oxfam America
Oxfam is a global organization working to end the injustice of poverty. We help people build better futures for themselves, hold the powerful accountable, and save lives in disasters. Our mission is to tackle the root causes of poverty and create lasting solutions. Join us: oxfamamerica.org.
More from Oxfam America