Published 04-30-08
Submitted by Oxfam America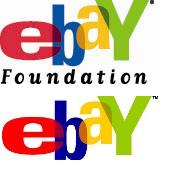 Boston, MA - April, 30- Oxfam America and eBay Foundation, the charitable arm of eBay Inc., announced the launch of Community Gives, an online fundraising campaign designed to support Oxfam's work of bringing clean water to communities in Ethiopia and Zambia.
Oxfam America was selected as one of only three organizations in the campaign based on input from the eBay Community. Funding from the campaign will support Oxfam's work to: increase the number of people in rural areas of Ethiopia and Zambia who have access to clean water and sanitation; provide access to new, safer water supplies through upgrades to existing water sources; provide latrines for communities and schools; and train communities on how to manage the equipment and sustain the water supplies.
"The Community Gives campaign is an exceptional opportunity to raise awareness of Oxfam's work in bringing clean water to poor communities," said Raymond C. Offenheiser, president of Oxfam America.
"This initiative will make a significant difference in the communities Oxfam serves. Most of us take for granted the easy access we have to clean, safe drinking water and basic sanitation. In the communities we are working with, clean water and basic sanitation can prevent disease - it could mean a child makes it to her fifth birthday and gets to go to school."
The goal of Community Gives is to encourage the eBay Community to make a donation to the nonprofit that inspires them, and then spread the word about the campaign. eBay Foundation kicked off the campaign by giving Oxfam a grant of just over $325,000. To help encourage giving, eBay Foundation will also give an additional dollar for every person who gives and waive all donation-related fees, so 100 percent of donations will go directly to the nonprofits.
"We are proud to launch the Community Gives campaign and work with an excellent organization like Oxfam," said Julie Vennewitz-Pierce, program manager for eBay Foundation. "The campaign will help Oxfam supply clean, safe water to tens of thousands of people in Zambia and Ethiopia."
Through Community Gives, Oxfam is tapping into the power of online philanthropy thanks to a critical resource eBay Foundation is providing - an engaged Community eager to support concrete, on-the-ground projects that help solve critical social issues.
Anyone who wants to get involved in Community Gives can by donating through PayPal or buying or selling through eBay Giving Works. They can also join Oxfam America's eCommunity and help spread the word about the campaign by using some of the tools on the website.
About Oxfam America
Oxfam America is an international relief and development organization that creates lasting solutions to poverty, hunger, and injustice. Together with individuals and local groups in more than 120 countries, Oxfam saves lives, helps people overcome poverty, and fights for social justice.
About eBay Inc.
Founded in 1995, eBay Inc. connects hundreds of millions of people around the world every day, empowering them to explore new opportunities and innovate together. eBay Inc. does this by providing the Internet platforms of choice for global commerce, payments and communications. Since its inception, eBay Inc. has expanded to include some of the strongest brands in the world, including eBay, PayPal, Skype, StubHub, Shopping.com, and others. eBay Inc. is headquartered in San Jose, California.
About eBay Foundation
In 1998, with a donation of pre-IPO stock, eBay created a charitable fund known as eBay Foundation. Today, eBay Foundation remains an important part of eBay and serves as the main vehicle through which eBay Inc. contributes to nonprofit organizations. Annually, eBay Foundation provides grants to numerous nonprofit groups that are working to make local communities better places to live and work. To date, the Foundation has contributed over $16 million to nonprofit organizations worldwide.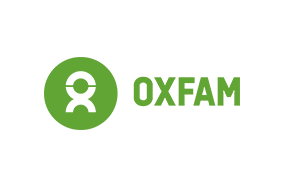 Oxfam America
Oxfam America
Oxfam is a global organization working to end the injustice of poverty. We help people build better futures for themselves, hold the powerful accountable, and save lives in disasters. Our mission is to tackle the root causes of poverty and create lasting solutions. Join us: oxfamamerica.org.
More from Oxfam America