Published 04-15-08
Submitted by Oxfam America
WASHINGTON, DC "" April 15, 2008 "" Oxfam America today announced a new initiative to promote the rights of communities impacted by oil, gas, and mining industries. As oil, gas, and other commodity prices reach record levels, investment in extractive projects is growing. More than 60 percent of the world's poorest people live in countries rich in natural resources. Many poor communities have no say in the extraction of resources from their land and receive little information about these projects.
"Too often, oil, gas, and mining projects don't benefit people in countries that are rich in natural resources, but whose population is extremely poor. These extractive projects should not add to poverty and powerlessness - natural resources can and should help communities overcome these challenges," says Raymond C. Offenheiser, President of Oxfam America. "In order for this to happen, however, communities need to know how mining and energy projects will impact their lives and lands and how revenues from these projects will be used."
Oxfam calls on international oil, gas, and mining companies to show their respect for:

- A community's right to know by providing complete and timely information about how their work affects communities - environmentally, socially, and economically - and how much extractive industries are paying governments for natural resources;

- A community's right to decide by requiring extractives companies to obtain the free, prior, and informed consent (FPIC) of communities affected by oil, gas, and mining operations. For indigenous peoples in particular, FPIC is a critical means of protecting sacred lands and cultural identity.
"Empowered with this information, communities are better able to share in the benefits of extractives projects. Revenues can go to real community needs like education, health care, and jobs, and communities can judge if these projects are a benefit or a burden," said Offenheiser. "More often, contracts and revenues are kept secret leading to an environment that fosters embezzlement and corruption, which has contributed to the failure of extractive projects to help alleviate poverty."
Oxfam supports legislation to reform revenue transparency rules for companies working in developing countries. Last fall, House Financial Services Committee Chairman Barney Frank (D-MA) convened a hearing on the transparency of company payments to host governments. During the hearing, Rep. Frank opened the door for legislative action that could be a powerful step to remedy the problem. A mandatory approach in the US would be an important complement to voluntary initiatives currently in place in only a few countries.
"Many extractive industries projects promise wealth and new job opportunities," says Mamadou Biteye, Oxfam America's Regional Director in West Africa. "Unfortunately, many projects, like gold mining in West Africa, have failed to deliver. These industries create few jobs for locals, and communities rarely see the benefit. Communities need to be empowered with information to have more control over the management of the natural resources necessary to sustain their livelihoods." In 2005, gold accounted for more than 50 percent of Mali's total exports of $297 million, but information about mining revenues is inaccessible for the vast majority of citizens. And despite Mali's gold wealth, it remains one of the poorest and least developed countries in the world.
For more information or to schedule an interview, please contact Maura Hart at (202) 496-1196 or via email at mhart@oxfamamerica.org.
About Oxfam America
Oxfam America is an international relief and development organization that creates lasting solutions to poverty, hunger, and injustice. Together with individuals and local groups in more than 120 countries, Oxfam saves lives, helps people overcome poverty, and fights for social justice. Oxfam America is an affiliate of Oxfam International.
Additional information on Oxfam America's new initiative is available at: www.oxfamamerica.org/rights-resources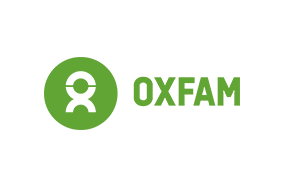 Oxfam America
Oxfam America
Oxfam is a global organization working to end the injustice of poverty. We help people build better futures for themselves, hold the powerful accountable, and save lives in disasters. Our mission is to tackle the root causes of poverty and create lasting solutions. Join us: oxfamamerica.org.
More from Oxfam America