Published 02-06-08
Submitted by Novartis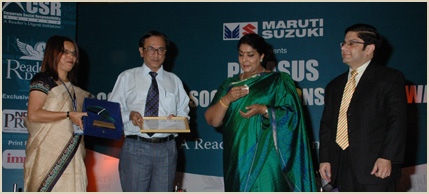 February 6, 2008 - Novartis India received the Reader's Digest Pegasus CSR Gold Award in Mumbai on December 12. The award, in the "Contribution to individual welfare" category, recognizes the work the company has done in rehabilitating leprosy patients in India. The Pegasus CSR Awards distinguish outstanding work by socially conscious companies.
Novartis and the Novartis Foundation for Sustainable Development (NFSD) have long been involved in the fight against leprosy. Since 2000, Novartis has worked with the World Health Organization to provide free Multi-Drug Therapy treatment for all leprosy patients in the world through the end of 2010. This has led to the cure of 4.5 million patients so far.
The Novartis Comprehensive Leprosy Care Association (NCLCA), a project sponsored by NFSD and Novartis India, helps recovering leprosy patients with both physical and social rehabilitation, including income generation assistance. The NCLCA has pioneered an integrated system of prevention, correction, care and rehabilitation.
Ranjit Shahani, Vice Chairman and Managing Director of Novartis India, said: "We are both humbled and honored to be recognized for our contribution to rehabilitating patients suffering from leprosy, a disease that has been around since biblical times. Receiving recognition from the well regarded Reader's Digest makes it special. There is still a stigma attached to leprosy in India. We hope that through awareness and early treatment, we will be able to eventually not only bring down the number of leprosy patients in India but also bring them back into the mainstream of society."
Klaus M. Leisinger, President of the Novartis Foundation for Sustainable Development, added: "We will do whatever we can for patients who have suffered from the disease and its consequences because it is the right thing to do. But this is only one aspect in the fight against leprosy. Thanks to concerted actions, the disease has today a very limited spread. Yet, we must not lose momentum but use this window of opportunity to go for the final push - that means to create a coalition of committed partners including governments and NGOs to do what is needed to consign the disease to history."
At a global level, Novartis access-to-medicines programs in 2006 reached over 33 million patients worldwide, with contributions totaling USD 755 million. In India, Novartis undertakes initiatives in the areas of tuberculosis, leprosy and oncology as well as education and vocational training of and for the underprivileged.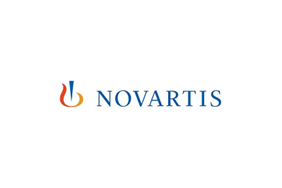 Novartis
Novartis
Novartis provides innovative healthcare solutions that address the evolving needs of patients and societies. Headquartered in Basel, Switzerland, Novartis offers a diversified portfolio to best meet these needs: innovative medicines, eye care, cost-saving generic pharmaceuticals, preventive vaccines and diagnostic tools, over-the-counter and animal health products. Novartis is the only global company with leading positions in these areas. In 2012, the Group achieved net sales of USD 56.7 billion, while R&D throughout the Group amounted to approximately USD 9.3 billion (USD 9.1 billion excluding impairment and amortization charges). Novartis Group companies employ approximately 129,000 full-time-equivalent associates and operate in more than 140 countries around the world. For more information, please visit www.novartis.com.
Novartis is on Twitter. Sign up to follow @Novartis at twitter.com/novartis.
More from Novartis