Published 12-05-07
Submitted by Novartis
The 2007 Novartis Energy Excellence Awards honor sites in Italy, the UK and US
Awards program, in its fourth year, recognizes contributions by Novartis associates to conserving energy and reducing emissions for the global healthcare company
Forty-six projects in the 2007 competition offer potential savings totaling more than USD 40 million

BASEL - December 5, 2007 "" Novartis has honored associates at sites in Italy, the United Kingdom and United States for comprehensive efforts to save energy and reduce environmental emissions. The three sites were winners of the 2007 Novartis Energy Excellence Awards, a global motivational program now in its fourth year. In a record 46 entries this year, Novartis associates have shown that proactive initiatives can make an impact on energy efficiency and greenhouse gas emissions in all of the company's divisions and geographic regions.

Throughout Novartis sites, including in Switzerland, initiatives are under way to improve energy efficiency. The recently constructed (and future) Campus buildings at headquarters in Basel need only 1/3 of the energy of average Swiss office buildings. Furthermore, their supply of energy is completely carbon-free, both for electricity and heating.

The Energy Excellence Awards recognize associates who improve the company's energy efficiency and take steps to implement renewable or alternative energy technologies. These solutions are key in helping Novartis meet ambitious energy and climate targets in line with the Kyoto Protocol (that is, reducing emissions for the period 2008-2012 by at least 5 percent below the 1990 level).

"The judges honored three site energy programs that combine many actions covering different aspects of energy use. Comprehensive approaches of this sort can make a difference worldwide in the energy and climate performance of Novartis," said Keith Saveal, Head of Corporate Health, Safety and Environment and Business Continuity.

A judging panel of five experts from academic, nongovernmental and intergovernmental organizations, as well as four Novartis specialists, evaluated the 46 projects from around the world. Key criteria included supporting business growth objectives while reducing CO2 emissions, minimizing energy costs and utilizing renewable energy sources.

The three site programs selected for 2007 awards:
The Novartis vaccines production site in Rosia, Italy, which is expanding significantly between 2007 and 2010, is committed to major efforts to reduce resource consumption and greenhouse gas emissions. The Rosia energy saving program is still in an early stage but is shaping the site's energy efficiency for the future. Cornerstones of the program are photovoltaic and thermal solar panels on the roofs of existing buildings or as integrated elements of new buildings, as well as a gas turbine-based Combined Heat and Power (CHP) unit. The integrated approach also includes wastewater recovery and transport and employee mobility on the premises, as well as to and from a sister facility in Siena, Italy.
The Novartis Pharma Division chemical production site in Grimsby, UK, has applied an established management tool, with multiple measures including behavioral aspects, to help optimize energy efficiency and reduce greenhouse gas emissions. This systematic approach integrates innovation, quality and productivity, using technical parameters for efficiency and checking for results. The Grimsby team has been very successful in achieving energy savings and emission reductions - providing an example of comprehensive energy saving programs with a high potential for replication in other sites.
The Novartis Institutes for BioMedical Research (NIBR) headquarters in Cambridge, Massachusetts, has achieved a cultural change for energy conservation on its research campus. Over the past two years, the project team has made increased energy efficiency and the avoidance of greenhouse gas emissions primary objectives for the campus. The program includes simple steps such as changes in Heating, Ventilation and Air Conditioning (HAVC) settings and lighting levels, as well as upgrades in building control equipment and behavioral habits in laboratory practice. This program is also well-suited for replication.

About Novartis

Novartis AG (NYSE: NVS) is a world leader in offering medicines to protect health, cure disease and improve well-being. Our goal is to discover, develop and successfully market innovative products to treat patients, ease suffering and enhance the quality of life. We are strengthening our medicine-based portfolio, which is focused on strategic growth platforms in innovation-driven pharmaceuticals, high-quality and low-cost generics, human vaccines and leading self-medication OTC brands. Novartis is the only company with leadership positions in these areas. In 2006, the Group's businesses achieved net sales of USD 37.0 billion and net income of USD 7.2 billion. Approximately USD 5.4 billion was invested in R&D. Headquartered in Basel, Switzerland, Novartis Group companies employ approximately 100,000 associates and operate in over 140 countries around the world. For more information, please visit www.novartis.com.

Novartis was selected as a sustainability leader in the 2007 Dow Jones Sustainability Index (DJSI). In 2006, 33.6 million patients around the world benefited from Novartis programs valued at USD 755 million. These initiatives range from drug donation and research programs to combat neglected diseases like malaria, tuberculosis and leprosy in developing nations to patient assistance programs that help cancer patients receive the most innovative and effective treatments available. For further information, please consult www.novartis.com.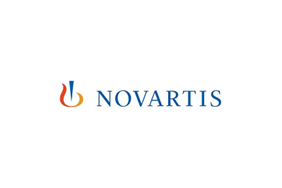 Novartis
Novartis
Novartis provides innovative healthcare solutions that address the evolving needs of patients and societies. Headquartered in Basel, Switzerland, Novartis offers a diversified portfolio to best meet these needs: innovative medicines, eye care, cost-saving generic pharmaceuticals, preventive vaccines and diagnostic tools, over-the-counter and animal health products. Novartis is the only global company with leading positions in these areas. In 2012, the Group achieved net sales of USD 56.7 billion, while R&D throughout the Group amounted to approximately USD 9.3 billion (USD 9.1 billion excluding impairment and amortization charges). Novartis Group companies employ approximately 129,000 full-time-equivalent associates and operate in more than 140 countries around the world. For more information, please visit www.novartis.com.
Novartis is on Twitter. Sign up to follow @Novartis at twitter.com/novartis.
More from Novartis