Published 04-25-07
Submitted by Novartis
Malaria is leading cause of death in children and adults in Tanzania
Novartis reinforces commitment to deliver its anti-malarial, Coartem®, without profit, to patients living in malaria-endemic countries


In 2006, Novartis shipped 62 million treatments of Coartem contributing to saving an estimated 200 000 patient lives
Novartis calls for enhanced dialogue between public and private sectors to reach even more people with lifesaving treatment

BASEL - April 25, 2007 "" Novartis has delivered 4.7 million treatments of its life-saving anti-malaria medicine, Coartem®, to the United Republic of Tanzania, an African country where malaria is the leading cause of death in both children and adults. This delivery is part of a larger global effort to provide access to Coartem without profit to patients living in malaria-endemic countries.

Malaria affects between 300 million to 500 million people each year and kills more than one million people every year. The company urges governments, companies and other organizations to work together to broaden access and remove cultural or educational hindrances to treatment.

"Malaria claims the life of one child in Africa every 30 seconds "" a staggering number. We have made the commitment to ensure that those who need treatment for malaria will have access to Coartem," said Dr. Daniel Vasella, Chairman and CEO of Novartis AG. "Our involvement in the fight against malaria is at the heart of our mission of caring and curing. With even greater collaboration by governments and private groups, many more lives could be saved."

Novartis delivered 62 million treatments of Coartem in 2006, without profit, to the public sector of malaria-endemic countries in Africa, a seven-fold increase from the previous year. These treatments contributed to saving an estimated 200 000 lives that would have otherwise been lost to malaria. In 2007, Novartis has the capacity to produce 100 million treatments if timely orders are received.

Coartem is the first pre-qualified, fixed-dose artemisinin-based combination therapy (ACT) with cure rates of up to 95%, even in areas of multi-drug resistance.

Tanzania designated Coartem as first-line therapy in its national malaria-control guidelines in 2004. During 2006 when the new treatment policy with Coartem was implemented in the country, Novartis delivered more than 8 million Coartem treatments to Tanzania. According to health authorities, malaria infects up to 18 million people in Tanzania every year. Novartis has partnered with the Tanzanian government and other organizations to expand access to this life-saving treatment.

Fighting malaria on the ground
The shipment of 4.7 million treatments of Coartem was loaded on eleven trucks and driven from Switzerland to Belgium, where it was flown to Dar es Salaam, Tanzania. This action is the latest example of the commitment of significant resources by Novartis for local anti-malaria projects across Africa.

Since 2003, Novartis has served as a convening partner inviting scientists, policy makers and implementers to address barriers to roll out ACT therapy. Most recently, the company implemented three best practice workshops, attended by heads of national malaria control programs of African countries that have adopted ACTs as first-line therapy, or are considering switching to ACTs from ineffective therapies. Patient and healthcare provider compliance programs are also emphasized which include pictorial manuals with step-by-step instructions on dosage.These manuals are available in English, French, Swahili, Portuguese, Spanish and dominant local languages.

In Tanzania, the Novartis Foundation for Sustainable Development and its partners have addressed additional access obstacles. In two Tanzanian districts, the Foundation has carried out malaria awareness programs to encourage patients to seek appropriate and timely treatment. The programs also aim to strengthen the proper diagnosis and treatment in public health facilities and support the geographic extension of accredited drug dispensing outlets. Novartis has agreed on a pilot basis to supply Coartem without profit to these outlets in order to improve access in remote rural areas.

Researching cures for the future
Novartis scientists also are working to discover the next generation of malaria medicines. In 2006, the company announced the Novartis Institute for Tropical Diseases would initiate research on malaria, in addition to current programs with dengue and tuberculosis. Research will focus on the development of a one-dose cure for Plasmodium falciparum, the most deadly form of malaria, and a curative course of treatment for Plasmodium vivax, the most frequent and widely distributed form of malaria.

Novartis is also working with the Medicines for Malaria Venture, a nonprofit foundation based in Geneva, to develop a new pediatric formulation of Coartem. The new formulation is expected to be introduced in 2008.

Professor Klaus M. Leisinger, President of the Novartis Foundation for Sustainable Development, said exploring new cultural and organizational strategies also is critical: "While it is important to continue to develop new medicines, supply treatments without profit and provide medical education support, sometimes it is not enough. This is why the Novartis Foundation has initiated field research to overcome cultural, institutional and attitudinal obstacles that hinder access to malaria medicine. This comprehensive commitment makes Novartis an industry leader in the fight against malaria."

About Coartem
Coartem is the first WHO pre-qualified, fixed-dose ACT combining artemether, an artemisinin derivative, and lumefantrine. It is a highly effective and well-tolerated antimalarial that achieves cure rates of up to 95%, even in areas of multi-drug resistance. It is indicated for the treatment of acute uncomplicated falciparum malaria, the most dangerous form of malaria.

Artemisinin is a compound derived from the sweet wormwood plant and has been used for centuries in traditional Chinese medicine to treat fever. An ACT is a combination of two or more drugs (one of which is an artemisinin derivative) that have different modes of action and different targets. Studies have shown that using two or more drugs in combination has the potential to delay the development of resistance in areas of low transmission. ACTs in particular have been found to be highly effective in treating malaria and their potential to delay resistance in areas of intense transmission is under investigation.

Disclaimer
This release contains certain forward-looking statements that can be identified by the use of forward-looking terminology, such as "commitment", "will", "capacity", or similar expressions, or by express or implied discussions regarding Novartis' ability to satisfy Coartem production requirements in 2007 or the future, or regarding the development of potential future anti-malarial medications. Such forward looking statements reflect the current views of the Company regarding future events, and involve known and unknown risks, uncertainties and other factors that may cause the actual results to be materially different from any future results, performance, or achievements expressed or implied by such statements. There can be no guarantee that Novartis will be able to achieve any particular level of Coartem production in the future. Nor can there be any guarantee that Novartis' efforts to develop the next generation of anti-malarial medicines will be successful. In particular, management's expectations could be affected by, among other things, uncertainties regarding the timeliness of the orders to be placed for Coartem by the ordering countries; uncertainties regarding the ability to obtain the necessary raw materials; uncertainties relating to the performance of our suppliers KPC and ZMC; uncertainties relating to regulatory actions or government regulation generally, including Good Manufacturing Practices Regulations; uncertainties involved in the development of new pharmaceutical products, including unexpected clinical trial results; as well as factors discussed in the Company's Form 20-F filed with the US Securities and Exchange Commission. Should one or more of these risks or uncertainties materialize, or should underlying assumptions prove incorrect, actual results may vary materially from those described herein as anticipated, believed, estimated or expected. Novartis is providing the information in this press release as of this date and does not undertake any obligation to update any forward-looking statements contained in this press release as a result of new information, future events or otherwise.

About Novartis
Novartis AG (NYSE: NVS) is a world leader in offering medicines to protect health, cure disease and improve well-being. Our goal is to discover, develop and successfully market innovative products to treat patients, ease suffering and enhance the quality of life. We are strengthening our medicine-based portfolio, which is focused on strategic growth platforms in innovation-driven pharmaceuticals, high-quality and low-cost generics, human vaccines and leading self-medication OTC brands. Novartis is the only company with leadership positions in these areas. In 2006, the Group's businesses achieved net sales of USD 37.0 billion and net income of USD 7.2 billion. Approximately USD 5.4 billion was invested in R&D. Headquartered in Basel, Switzerland, Novartis Group companies employ approximately 100,000 associates and operate in over 140 countries around the world. For more information, please visit www.novartis.com.

Novartis was named in 2006 the Healthcare Sector Leader by the Dow Jones Sustainability Index (DJSI). In 2006, 33.6 million patients around the world benefited from Novartis programs valued at USD 755 million. These initiatives range from drug donation and research programs to combat neglected diseases like malaria, tuberculosis and leprosy in developing nations to patient assistance programs that help cancer patients receive the most innovative and effective treatments available. For further information, please consult www.novartis.com.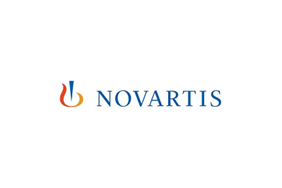 Novartis
Novartis
Novartis provides innovative healthcare solutions that address the evolving needs of patients and societies. Headquartered in Basel, Switzerland, Novartis offers a diversified portfolio to best meet these needs: innovative medicines, eye care, cost-saving generic pharmaceuticals, preventive vaccines and diagnostic tools, over-the-counter and animal health products. Novartis is the only global company with leading positions in these areas. In 2012, the Group achieved net sales of USD 56.7 billion, while R&D throughout the Group amounted to approximately USD 9.3 billion (USD 9.1 billion excluding impairment and amortization charges). Novartis Group companies employ approximately 129,000 full-time-equivalent associates and operate in more than 140 countries around the world. For more information, please visit www.novartis.com.
Novartis is on Twitter. Sign up to follow @Novartis at twitter.com/novartis.
More from Novartis