Published 03-22-07
Submitted by Novartis
- Tuberculosis, striking about 1 in 10 people worldwide, still a growing threat in Africa
Basel, March 23, 2007 "" Treatments for disease commonly take the form of pills, but the treatment for tuberculosis begins with a message: TB is curable. In eastern Africa, the Novartis Foundation for Sustainable Development (NFSD) is helping take that message to the public in collaboration with the Tanzanian Ministry of Health and Social Welfare.
The Foundation is funding a campaign of street theater, posters, booklets, radio and TV ads to teach people about the need for early detection of TB and to motivate patients to take advantage of medicines that offer a cure. Novartis supplies TB medicines free of charge.
"Patients need to know that tuberculosis is a curable disease, drug therapy has become easier to complete, and finishing a course of TB medications will make a life-or-death difference for patients and those around them," said Dr. Gilbert Mliga, Director of Human Resources and Development of the Tanzanian Ministry of Health and Social Welfare.
"We are using nontraditional approaches to reach and motivate patients with TB and their families to engage our healthcare resources and defeat this disease," Dr. Mliga said.
A form of social marketing, the street theater effort takes a troupe of Tanzanian actors into places and occasions where people gather and dramatizes how a patient can identify symptoms, get to a clinic and ultimately be cured of tuberculosis. Supplementing traditional media, street theater has proven successful in previous campaigns against malaria and leprosy in other parts of the world.
The campaign in Tanzania, launched just ahead of World Tuberculosis Day on March 24, focuses on patient centered treatment (PCT). This approach lets patients decide whether to be treated at home or at a health facility, a freedom made possible by new fixed dose combination products. These tablets, combining the active substances required for each of the two treatment phases for TB, reduce the number of pills to be swallowed each day and shorten the total duration of treatment to six months.
An estimated 1 in 10 people worldwide develop active tuberculosis at some time in their lives. The disease kills an estimated 1.7 million persons a year, mostly in developing countries. In Africa, the spread of tuberculosis has been aggravated both by the HIV/AIDS epidemic and the development of drug-resistant strains of TB as some patients fail to complete treatment
In Tanzania, about 70,000 new TB cases are recorded annually, and at least that many go undetected. About 50% of patients with TB are also carriers of HIV, and earlier successes of the anti-TB program have been reversed due to the contribution of HIV to new TB cases.
Novartis is actively involved in the fight against TB. Novartis supplies tuberculosis medicines free of charge to the Tanzanian effort, and the Ministry makes them available through the Global Drug Facility of the World Health Organization (WHO). In addition to TB programs led by the NFSD, the Novartis Institute for Tropical Diseases (NITD) in Singapore is researching options for further shortening and simplifying TB therapy.
About the Novartis Foundation for Sustainable Development
The Novartis Foundation for Sustainable Development plans and supports projects designed to strengthen and secure essential healthcare provision for the poor in developing countries. Through its events and publications, it seeks to promote dialogue on development policy between public and private-sector institutions. By means of scientific analyses, it helps to define the nature and limits of corporate social responsibility, particularly for pharmaceutical companies. For further information, please visit: www.novartisstiftung.org
About Novartis
Novartis AG (NYSE: NVS) is a world leader in offering medicines to protect health, cure disease and improve well-being. Our goal is to discover, develop and successfully market innovative products to treat patients, ease suffering and enhance the quality of life. We are strengthening our medicine-based portfolio, which is focused on strategic growth platforms in innovation-driven pharmaceuticals, high-quality and low-cost generics, human vaccines and leading self-medication OTC brands. Novartis is the only company with leadership positions in these areas. In 2006, the Group's businesses achieved net sales of USD 37.0 billion and net income of USD 7.2 billion. Approximately USD 5.4 billion was invested in R&D. Headquartered in Basel, Switzerland, Novartis Group companies employ approximately 101,000 associates and operate in over 140 countries around the world. For more information, please visit http://www.novartis.com.
# # #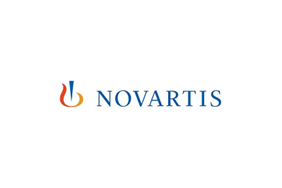 Novartis
Novartis
Novartis provides innovative healthcare solutions that address the evolving needs of patients and societies. Headquartered in Basel, Switzerland, Novartis offers a diversified portfolio to best meet these needs: innovative medicines, eye care, cost-saving generic pharmaceuticals, preventive vaccines and diagnostic tools, over-the-counter and animal health products. Novartis is the only global company with leading positions in these areas. In 2012, the Group achieved net sales of USD 56.7 billion, while R&D throughout the Group amounted to approximately USD 9.3 billion (USD 9.1 billion excluding impairment and amortization charges). Novartis Group companies employ approximately 129,000 full-time-equivalent associates and operate in more than 140 countries around the world. For more information, please visit www.novartis.com.
Novartis is on Twitter. Sign up to follow @Novartis at twitter.com/novartis.
More from Novartis