Published 12-08-05
Submitted by Novartis
Basel, Switzerland - Five Novartis project team leaders from sites in Bangladesh, India, Ireland and the US were honored today with the Energy Excellence Awards for their exceptional contributions to improving energy efficiency and reducing carbon dioxide (CO2) emissions throughout the company.
"Energy efficiency has long been a key objective at Novartis, and we are proud to see that our employees are committed to this goal," said Dr. Urs Bärlocher, Head of Legal and General Affairs and a member of the Novartis Executive Committee, at an award ceremony in Basel.
Launched in 2004, the Novartis Energy Excellence Awards recognize achievements in energy management and encompass all business processes - from production and logistics to facility management and administration. These contributions support the voluntary commitment of Novartis to reduce global direct greenhouse gas emissions of CO2 to 5% below the 1990 level in accordance with the Kyoto Protocol (2008-2012 period).
The 2005 awards were given in three categories:

Efficiency for projects demonstrating outstanding energy efficiency or financial return

Technology for projects deploying new technology, renewable or alternative energy use      for environmental improvement

Cultural change for projects stimulating change in employee behavior

A total of 37 projects were submitted from all divisions and business units within Novartis. Five projects were rewarded and eight received a special recognition from the panel. The panel included representatives from Novartis as well as experts from the Basel Agency for Sustainable Energy (BASE), Novatlantis of ETH Zurich , and the World Business Council for Sustainable Development (WBCSD).

About Novartis
Novartis AG (NYSE: NVS) is a world leader in pharmaceuticals and consumer health. In 2004, the Novartis Group's businesses achieved sales of USD 28.2 billion and pro forma net income of USD 5.6 billion. The Group invested approximately USD 4.1 billion in R&D. Headquartered in Basel, Switzerland, Novartis Group companies employ about 91,700 people and operate in over 140 countries around the world. For further information please consult http://www.novartis.com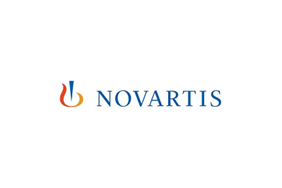 Novartis
Novartis
Novartis provides innovative healthcare solutions that address the evolving needs of patients and societies. Headquartered in Basel, Switzerland, Novartis offers a diversified portfolio to best meet these needs: innovative medicines, eye care, cost-saving generic pharmaceuticals, preventive vaccines and diagnostic tools, over-the-counter and animal health products. Novartis is the only global company with leading positions in these areas. In 2012, the Group achieved net sales of USD 56.7 billion, while R&D throughout the Group amounted to approximately USD 9.3 billion (USD 9.1 billion excluding impairment and amortization charges). Novartis Group companies employ approximately 129,000 full-time-equivalent associates and operate in more than 140 countries around the world. For more information, please visit www.novartis.com.
Novartis is on Twitter. Sign up to follow @Novartis at twitter.com/novartis.
More from Novartis