Published 11-25-05
Submitted by Novartis
Basel - Private initiative can change the world. That was the joint message issued by well-known speakers from a wide range of backgrounds at the international 2005 Symposium of the Novartis Foundation for Sustainable Development in Basel/ Switzerland. The large audience was given an impressive insight into charitable work in Europe, Africa, Asia, and the Caribbean, with inspirational success stories as a clear sign of people's refusal to just sit back and accept their fate.
In the private sector, entrepreneurial initiative is naturally acknowledged as the driving force behind economic success. But solidarity - not just profitability - also depends on individuals' personal commitment. Private initiative makes a difference in the humanitarian sector as well. The Symposium of the Novartis Foundation for Sustainable Development on November 25th expressed eloquently what can be achieved with commitment, know-how, and persistence. The event, which attracted a crowd of approximately 500 visitors, generated a great deal of interest.
Moving reports were provided by Karl-Heinz Böhm about the work of the "Menschen für Menschen" foundation in Ethiopia, Dietmar Schönherr about his experiences in Nicaragua, and Rupert Neudeck about how the rescue ship Cap Anamur is working to save boat people. These reports illustrated vividly the necessity, urgency, and scope of the work done by humanitarian aid organizations. The presentations by high-profile representatives from the south highlighted clearly that the poor also know how to help themselves. Recounting their own personal experiences, Namrata Bali (India), Esther Mujawayo (Rwanda), Ruth Montrichard (Trinidad) and the doctor Zafrullah Chowdhury (Bangladesh) provided details of successful self-help initiatives from Asia, Africa, and the Caribbean. Social commitment can also come unexpectedly from developing nations in the Southern hemisphere as demonstrated by Jenny de la Torre, a doctor from Peru who works with the homeless in Berlin/ Germany.
Introducing the event, Alexandre F. Jetzer, Member of the Board of Directors of Novartis International, emphasized that private initiative is the driving force behind sustainable development. Initiatives that improve people's living conditions therefore deserve support. As explained by Chairman Klaus M. Leisinger, this is the core business of the Novartis Foundation for Sustainable Development. Throughout the course of the event, it was repeatedly made clear that humanitarian work was not to be viewed in isolation. As in the private sector, charitable initiatives also need a political framework that does not hinder but rather helps the work being undertaken.
The presentations from the Symposium can be found on the Website of the Novartis Foundation for Sustainable Development (www.novartisfoundation.com).
About the Novartis Foundation for Sustainable Development
The Novartis Foundation for Sustainable Development has been one of the leading organizations in the private sector for international development for over 25 years and is a leader in innovative, performance-related development cooperation. The activities of the Novartis Foundation are based on three cornerstones: Think-tank activities on issues of sustainable development; dialogue and networking on development policy issues as well as building alliances with various stakeholders; and practical development work in the area of access to healthcare. As a basic principle, the Novartis Foundation concentrates its financial and human resources on projects in the areas of healthcare where it can make a significant contribution. The Foundation favors pilot projects within a manageable framework where innovative solutions to health-access problems can be elaborated.
Examples of programs include: psychosocial support for AIDS orphans in Tanzania; erasing leprosy in Sri Lanka and India; improving access to effective malaria treatment in Tanzania; and enhancing financial access to basic health care in Mali through community-based health insurance. In cooperation with WHO, Novartis and the Novartis Foundation for Sustainable Development have committed to provide free leprosy treatment for all leprosy patients worldwide until the end of 2010.
For further information please consult http://www.novartisfoundation.com.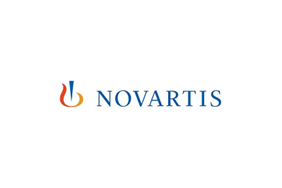 Novartis
Novartis
Novartis provides innovative healthcare solutions that address the evolving needs of patients and societies. Headquartered in Basel, Switzerland, Novartis offers a diversified portfolio to best meet these needs: innovative medicines, eye care, cost-saving generic pharmaceuticals, preventive vaccines and diagnostic tools, over-the-counter and animal health products. Novartis is the only global company with leading positions in these areas. In 2012, the Group achieved net sales of USD 56.7 billion, while R&D throughout the Group amounted to approximately USD 9.3 billion (USD 9.1 billion excluding impairment and amortization charges). Novartis Group companies employ approximately 129,000 full-time-equivalent associates and operate in more than 140 countries around the world. For more information, please visit www.novartis.com.
Novartis is on Twitter. Sign up to follow @Novartis at twitter.com/novartis.
More from Novartis