Published 10-17-05
Submitted by Novartis
Bagamoyo, Tanzania - International experts at a symposium sponsored by the Novartis Institute for Tropical Diseases (NITD) are meeting to review advances in research on tuberculosis (TB) therapies. The meeting is addressing goals and problems of TB control with focus on Africa as well as latest trends in TB drug discovery and development.
The four-day symposium, which began on Monday, has brought together more than 120 scientific, medical and public health experts to assess current approaches to controlling TB and to discuss new ways of finding effective medicines to treat millions of patients worldwide.
"Despite advances in therapies, TB still remains the most common infectious disease in the world and an urgent public health issue," said Prof. Paul Herrling, Head of Corporate Research at Novartis and Chairman of the Board of NITD. "We must intensify our joint efforts to find new treatment options for millions of TB patients, particularly offering hope for those with multi-drug-resistant strains. One of the main strategic objectives is to shorten the duration of TB treatment and overcome persistence."
"In the face of half a million deaths every year, WHO has declared a TB emergency in Africa. There is an urgent need to develop better tools for treatment and prevention of the disease in order to achieve the Millennium Development Goal of halving TB prevalence and deaths by 2015. The timing and location of the NITD Symposium demonstrates the commitment of the R&D community to contribute to this effort." said Prof. Douglas Young, Medical Microbiology, Imperial College London.
The presentation at the opening session on October 17 was made by the Honorable Anna Abdallah, the health minister of Tanzania. Other speakers included Dr. Ted Bianco, director of technology transfer at the Wellcome Trust, and Prof. Valerie Mizrahi at University of the Witwatersrand, South Africa.
Workshops on the remaining days of the symposium will highlight the goals and problems inherent in TB control, particularly the emergence of multi-drug-resistant TB strains, and will also review the history and future of TB drug discovery and development. Many public-private partnerships are represented at the symposium, including the Bill and Melinda Gates Foundation, the Global Alliance for TB Drug Development and the Wellcome Trust.
About Tuberculosis (TB)
TB is a highly contagious disease caused by the bacterium Myobacterium tuberculosis. Like the common cold, it is a contagious disease spread through the air by coughing and sneezing. TB is a curable disease, with isoniazid and rifampicin the two most powerful anti-TB drugs. However, the duration of treatment is several months resulting in compliance issues leading to resistant strains.
As the most common major infectious disease today, TB infects two billion people - or more than one-third of the world's population - and kills approximately two million people each year. The global epidemic is growing and becoming more dangerous. The neglect of TB control programs, HIV/AIDS and immigration have caused the disease to spread, and the emergence of multi-drug-resistant TB strains are contributing to the worsening impact of this disease. It is estimated that between 2002 and 2020, approximately one billion people will be newly infected, over 150 million people will get sick and 36 million will die of TB if controls are not improved. In Eastern Europe and Africa, TB deaths are increasing after almost 40 years of decline. In terms of numbers of cases, the biggest burden of TB is in Southeast Asia.
Novartis commitment to the fight against TB Novartis is committed to helping patients with TB by sponsoring research programs at NITD as well as by donating drugs.
Researchers at NITD are applying new genomics and bioinformatics technologies to develop novel treatments for multi-drug resistant TB. NITD researchers plan to take advantage of the genome sequence of Mycobacterium tuberculosis, which has been available for more than five years. The challenge is to use this newly gained knowledge to identify novel targets which can be used for discovering new drug candidates. Any resulting drugs will be available to poor patients without profit in those developing countries where the disease is endemic.
Separately, Novartis announced in December 2003 a five-year partnership with the World Health Organization (WHO) to donate drugs that will help more than 500,000 TB patients. Novartis is donating anti-TB drugs to the Global Drug Facility, which is hosted by the WHO and operated by the Stop TB Partnership. The facility has supplied procurement support and medicines to more than three million TB patients in 65 countries since its launch. The drugs will be provided over a five-year period to countries scaling up TB control with support from the Global Fund to fight HIV/AIDS, Tuberculosis and Malaria.
The directly observed therapy short-course (DOTS) strategy closely monitors the treatment of patients and the proper administration of drugs during the treatment period. It consists of five key elements, including government commitment to sustained TB control as well as regular and uninterrupted supply of high-quality anti-TB drugs. Since its introduction in 1991, more than 17 million patients have received treatments under the DOTS strategy.
About the NITD
The Novartis Institute for Tropical Diseases (NITD) is one of Novartis' contributions to help reduce the global disease burden, particularly infectious diseases, and solve the problem of access to medicines to poor patients.
The NITD is set up as a public-private partnership between Novartis and the Singapore Economic Development Board. Its current research projects are mainly focused on Dengue fever and Tuberculosis. The institute performs basic and conceptual research for identification of targets, develops screening assays, and works on synthesis and optimization of compounds up to readiness for clinical testing.
The NITD intends to become a leading center for knowledge and education by offering exceptional teaching and training opportunities for biomedical scientists around the world and by transferring Novartis' drug discovery know-how to the developing world. Furthermore, the NITD promotes strong partnerships with other institutions and universities on a global scale to leverage its research efforts to bring novel attractive compounds to patients by 2012.
About Novartis
Novartis AG (NYSE: NVS) is a world leader in pharmaceuticals and consumer health. In 2004, the Group's businesses achieved sales of USD 28.2 billion and pro forma net income of USD 5.8 billion. The Group invested approximately USD 4.2 billion in R&D. Headquartered in Basel, Switzerland, Novartis Group companies employ about 83,700 people and operate in over 140 countries around the world.
For further information please consult www.novartis.com.
Please find further language versions under the following link: http://www.novartis.com/news/en/index.shtml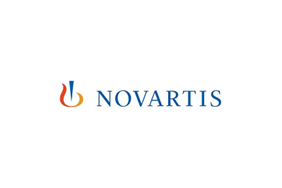 Novartis
Novartis
Novartis provides innovative healthcare solutions that address the evolving needs of patients and societies. Headquartered in Basel, Switzerland, Novartis offers a diversified portfolio to best meet these needs: innovative medicines, eye care, cost-saving generic pharmaceuticals, preventive vaccines and diagnostic tools, over-the-counter and animal health products. Novartis is the only global company with leading positions in these areas. In 2012, the Group achieved net sales of USD 56.7 billion, while R&D throughout the Group amounted to approximately USD 9.3 billion (USD 9.1 billion excluding impairment and amortization charges). Novartis Group companies employ approximately 129,000 full-time-equivalent associates and operate in more than 140 countries around the world. For more information, please visit www.novartis.com.
Novartis is on Twitter. Sign up to follow @Novartis at twitter.com/novartis.
More from Novartis