Published 07-19-07
Submitted by Fetzer Vineyards
HOPLAND, Calif.--(BUSINESS WIRE)--July 19, 2007--Fetzer Vineyards pioneering leadership in sustainable environmental practices has been recognized by the United States Environmental Protection Agency with the award of a 2007 Best-of-the-Best Stratospheric Ozone Protection Award in celebration of the 20th anniversary of the signing of the Montreal Protocol, a signature event in climate protection endorsed by 190 nations.
The California Integrated Waste Management Board has also awarded Fetzer its 12th WRAP (Waste Reduction Award Program) award for reducing landfill waste through innovative recycling and waste reduction programs that allow the winery to be a zero-waste facility.
Fetzer first earned the EPA award in 2002 in recognition of its banning during the 1990's of methyl bromide, an ozone-depleting soil fumigant, in Viticultural practices. Methyl Bromide is known to erode the ozone layer, contributing to global warming.
Fetzer's first WRAP award was earned in 1993.
The new EPA award is among several given to "the highest caliber recipients from over 500 award winners from 1990 to 2007" according to the US EPA. The Best-of-the Best award nominees were evaluated by the US EPA staff and judged by an international panel representing industry, government and non-governmental organizations, with the leadership of the US EPA making the final selection of winners.
Fetzer's award notes the phasing out of methyl bromide, and the winery's broad use of sustainable practices including organic farming of estate vineyards, integrated pest management, use of cover crops, composting and related vineyard practices, solar and other renewable energy usage, reducing waste and other Earth-Friendly practices. The citation also acknowledges Fetzer's leadership in sharing information about sustainability broadly.
An award ceremony will take place in September in Montreal during a meeting of the Parties to the Montreal Protocol, representing more than 190 nations who have signed the agreement.
Among other winners are nine additional winners in the corporate/government/military sector; five from associations; six team winners and 31 individuals. Fetzer is the only winery among the group.
In selecting Fetzer for the WRAP award, the CIWMB noted that Fetzer has reduced material hauled to landfills by 95% since 1990, representing the same amount of garbage that would have been produced by 17,000 homes.
Fetzer has earned WRAP awards in the periods 1993-1995, 1997-2002, and each year since 2004.
"Sustainability remains the cornerstone of the way we do business," noted Tim Nall, General Manager, Wine Operations for Brown-Forman, parent company of Fetzer Vineyards. "While these practices are a way of life for us, we do appreciate and honor the acknowledgement of the US EPA and California Integrated Waste Management Board," he added. "We're inspired each day to rededicate our sustainable efforts as we craft Fetzer's Valley Oaks wines."
Brown-Forman, located in Louisville, Kentucky, is a diversified producer and marketer of fine quality consumer products, including Fetzer, Sonoma-Cutrer, Bonterra, Jekel, and Five Rivers California wines; Jack Daniel's, Southern Comfort, Finlandia Vodka, Tequila Herradura, el Jimador Tequila, Canadian Mist; Bolla Italian Wines and Korbel California Champagnes.
We craft our Fetzer Valley Oaks Wines so you can enjoy them responsibly.
Copyright Business Wire 2007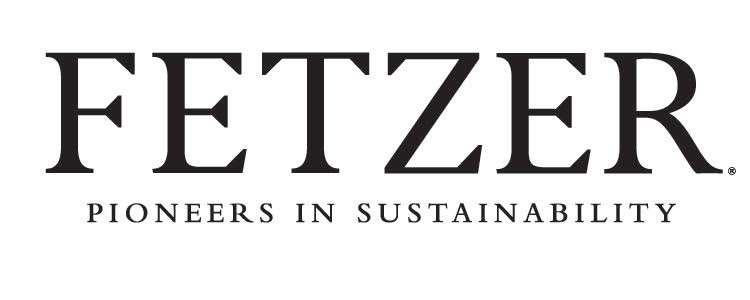 Fetzer Vineyards
Fetzer Vineyards
A pioneer in regenerative winemaking, Fetzer Vineyards continues its legacy of hard work, rebellious thinking and crafting wines that make a difference. Since its founding in 1968, Fetzer Vineyards has consistently developed and implemented practices that are environmentally friendly, socially responsible and ultimately regenerative, becoming the world's largest winery to receive B Corporation certification, in 2015. B Corp certification standards, developed by the non-profit B Lab, are widely recognized as the highest standards for social and environmental responsibility in business. Ultimately, Fetzer Vineyards strives for the perfect relationship between land, climate and vine to regenerate communities and bring wines of remarkable quality and character to the table. www.fetzer.com
More from Fetzer Vineyards