Published 01-24-07
Submitted by Fetzer Vineyards
PARIS- January 24, 2007 - Fetzer Vineyards has been named a 2007 Brand With A Conscience by the Medinge Group [www.medinge.org], an international think-tank focusing on branding and business. The award was presented this week in France, where Fetzer joined additional winners Whole Foods, Virgin Group, IKEA, Adnams, Ecover, Freeplay and RED.
The nine diverse organizations demonstrate, according to Stanley Moss, chief executive officer of Medinge, that it is "possible for brands to succeed as they contribute to the betterment of society by sustainable, socially responsible and humanistic behavior."
Nominees are judged, says Moss, on principles of humanity and ethics, rather than on financial worth. Criteria include evidence of "whether or not the brand takes risks in line with its beliefs" and the evaluation is based on reputation, history and an assessment of expressed values of sustainability.
Fetzer has long been known for its triple-bottom line approach to the wine business, says John Tichenor, Group Brand Director for Brown-Forman. "We try to live up to our promise to produce wines that are recognized to be as good for the planet as they are for the palate, and we're grateful to join companies such as Whole Foods and the Virgin Group in earning this recognition," he added.
Among Fetzer's approaches to sustainability are the wine industry's largest solar installations, the extensive use of bio-fuels in running both farming equipment and trucking fleets, extensive recycling that has resulted in Fetzer being named a zero-waste business, and a new agreement to join the California Climate Action Registry, which will help establish the impact of Fetzer's actions on global climate change. Fetzer's new solar arrays will remove enough emissions to equate to removing 80 cars from American roads for a year, each year.

Fetzer Vineyards produces earth-friendly wines at its home in Hopland, Mendocino County, USA. Learn more about Fetzer Valley Oaks wines at www.Fetzer.com.
Contact for the Medinge Group: Stanley Moss, CEO (562) 217-2299 or diganzi@gmail.com
Contact: James Caudill
Brown-Forman
Jim_Caudill@B-F.com
(415) 444-7410 voice or
(707) 799-0144 mobile or
(707) 570-2098 after-hours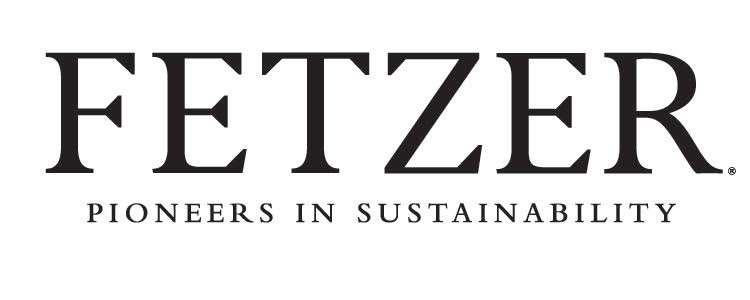 Fetzer Vineyards
Fetzer Vineyards
A pioneer in regenerative winemaking, Fetzer Vineyards continues its legacy of hard work, rebellious thinking and crafting wines that make a difference. Since its founding in 1968, Fetzer Vineyards has consistently developed and implemented practices that are environmentally friendly, socially responsible and ultimately regenerative, becoming the world's largest winery to receive B Corporation certification, in 2015. B Corp certification standards, developed by the non-profit B Lab, are widely recognized as the highest standards for social and environmental responsibility in business. Ultimately, Fetzer Vineyards strives for the perfect relationship between land, climate and vine to regenerate communities and bring wines of remarkable quality and character to the table. www.fetzer.com
More from Fetzer Vineyards