Published 06-08-06
Submitted by Fetzer Vineyards
San Francisco, Calif. -- Fetzer Vineyards will place the wine industry's largest solar array atop its winery bottling facility in Hopland, generating 1.1 million kilowatt hours of clean electricity annually, enough to offset more than 960,000 pounds of carbon dioxide (CO2) emissions, the equivalent of taking approximately 80 cars off the road for a year or planting 130 acres of trees.

This is the second solar installation at the Mendocino County winery. Since 1999, most of the energy needed for a 10,000 sq ft Administration building has been generated by roof-top photovoltaic panels.
3 Phases Energy Services LLC and MMA Renewable Ventures LLC, a subsidiary of Municipal Mortgage & Equity LLC also known as MuniMae (NYSE: MMA), are leading the collaborative effort to develop the Fetzer solar project. 3 Phases Energy Services, a renewable energy developer and marketer, and MMA Renewable Ventures, a specialist in innovative renewable energy project finance will deliver the cost-effective solar energy solution. The system's 4,300 panels will cover nearly 75,000 square feet of rooftop space. Construction will begin in late July, with completion expected by the end of October.
The 901-kilowatt photovoltaic (PV) project will be positioned on the roofs of the bottling facility and Red Wine Barrel Room at Fetzer's Hopland, California winery. Generating 1.1 million kilowatt hours of clean electricity annually, the installation will supply 80 percent of the bottling plant's electricity needs.
"As one of the first and only wineries to purchase 100 percent clean power, Fetzer has a long-standing tradition of pioneering environmentally sound business practices," said Steve Dorfman, Chief Winery Officer for Brown-Forman. "Building one of the largest solar energy arrays in the country as a green power solution is perfectly in line with Fetzer's business objectives and commitment to sustainability."
Dorfman also noted the project is tangible proof of the winery's search for meaningful ways to positively impact the potential problems associated with global warming.
"I commend Fetzer for being the first major winery in the country to use 100 percent clean power," said Mindy S. Lubber, president of CERES, a coalition of investors and environmental groups that works with companies on sustainability issues. "This action sends a clear signal that cost-effective energy solutions are available that can benefit companies and the global environment at the same time."
The Fetzer solar energy system marks the first project financed through MMA Renewable Ventures' Solar Fund, a vehicle for institutional investment in renewable energy projects nationwide. Deploying the proceeds through its proprietary third-party financing model, MMA Renewable Ventures works with solar energy developers such as 3 Phases Energy to offer customers predictably priced clean energy while avoiding the costs of installation and ongoing system maintenance. MMA Renewable Ventures will finance, operate, and maintain the generation facility and sell the power to Fetzer under terms of a Solar Services Agreement (SSA) that sets electricity costs at a fixed rate.
"We have had great success collaborating with key solar industry players to provide solar energy services to their customers, companies that do not want to be in the energy business to gain access to clean, predictable power," said Matt Cheney, CEO of MMA Renewable Ventures. "The value proposition is so great that I believe the model we're seeing Fetzer put into action today represents the future of solar energy deployment in the corporate community as well as the public sector where it puts previously inaccessible tax incentives into play."
3 Phases Energy Services, as both a project developer and green power marketer, has helped Fetzer achieve its renewable energy goals since 2002, providing both green power and renewable energy certificates to Fetzer's Hopland facility. 3 Phases Energy's development of this large solar array will enable Fetzer to produce the majority of its power onsite. This represents the first project commissioned under 3 Phases Energy's Daylight Savings service, a solar energy development vehicle, enabled by third party capital and efficient management of the renewable energy credits (RECs), to secure 100 percent renewable energy for customers at an affordable, long term price.
"This commitment for a 901 kW solar installation represents a milestone that we are proud to achieve with an outstanding long-term client like Fetzer," said Tim Derrick, Director of 3 Phases Energy's Green Onsite Division. "Through our cooperation with leading finance companies like MMA Renewable Ventures, customers can demonstrate their commitment to both renewable energy and smart business by securing a lasting, stable energy source without having to shoulder the upfront capital costs."

3 Phases Daylight Savings program and MMA Renewable Ventures' third-party financing model present ideal clean energy solutions for organizations with large facilities and substantial electricity needs including, schools, factories, business parks, wineries, warehouses, airports and municipal sites.
About Fetzer Vineyards
Fetzer Vineyards is the leading example for sustainable wineries, producing popularly priced wines with a heritage of excellence and quality recognized annually in major wine competitions. Fetzer is a part of Brown-Forman Beverages, Louisville, Kentucky. It markets Korbel Champagnes and produces and markets Fetzer, Sonoma-Cutrer, Bonterra, Mariah, Jekel, Little Black Dress and Virgin Vines from California; Bolla and Fontana Candida from Italy; and markets Michel Picard and Gala Rouge Wines from France, along with Durbanville Hills from South Africa. Visit Fetzer at www.Fetzer.com.
About MMA Renewable Ventures
A wholly-owned subsidiary of MuniMae, MMA Renewable Ventures manages and operates renewable energy assets in the United States. The company partners with top-tier investors, project developers, and customers to build distributed clean energy generation plants and to sell the electricity and renewable energy credits to the site-host under a power purchase agreement. MMA Renewable Ventures is dedicated to providing competitively priced, green energy for customers and exceptional investment opportunities in the renewable energy sector. For more information about MMA Renewable Ventures, visit www.mmarenewableventures.com.
About 3 Phases Energy Services
3 Phases Energy Services is a renewable energy marketing and development company, which provides renewable energy solutions for corporations, institutions, utilities, and residential customers. With customers in fifty states and five countries, 3 Phases Energy Services has expanded its onsite power generation development business to include large-scale solar PV and other clean technologies. 3 Phases Energy Services was recognized by the U.S. Department of Energy and Environmental Protection Agency as the 2005 Renewable Energy Technology Provider of the Year. For more information visit www.3phases.com.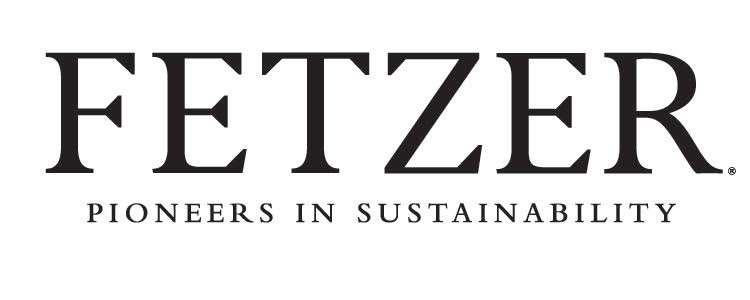 Fetzer Vineyards
Fetzer Vineyards
A pioneer in regenerative winemaking, Fetzer Vineyards continues its legacy of hard work, rebellious thinking and crafting wines that make a difference. Since its founding in 1968, Fetzer Vineyards has consistently developed and implemented practices that are environmentally friendly, socially responsible and ultimately regenerative, becoming the world's largest winery to receive B Corporation certification, in 2015. B Corp certification standards, developed by the non-profit B Lab, are widely recognized as the highest standards for social and environmental responsibility in business. Ultimately, Fetzer Vineyards strives for the perfect relationship between land, climate and vine to regenerate communities and bring wines of remarkable quality and character to the table. www.fetzer.com
More from Fetzer Vineyards