Published 12-02-03
Submitted by Fetzer Vineyards
To read an excerpt from True to Our Roots: Fermenting a Business Revolution, click here.
What does organic viticulture have to do with creating a revolution in how we do business?
How can operating on a sustainable basis be an economic asset and even a competitive advantage for companies?
Why must business begin to balance its traditional concern, shareholder return, with the quality of life of its workers, the contribution to the communities it calls home, and the environment it touches?
How have dramatic shifts, such as globalization, led to the situation where leadership dependence on repeating successful past actions becomes a liability?

In TRUE TO OUR ROOTS: FERMENTING A BUSINESS REVOLUTION (Bloomberg Press, $27.95 hardcover, 207 pages), Fetzer Vineyards President Paul Dolan combines a deeply felt memoir of perfecting the winemaker's craft, of the life-changing moment when "your world looks a certain way and the next it looks different," and of becoming a business leader calling for action and a move towards sustainable business models.

Dolan's "aha!" moment occurred in a Fetzer vineyard, just prior to the crush, or harvest, of 1987. He tasted an organically grown grape by accident, followed by a grape grown in the conventional way, using pesticides, herbicides, fungicides, and synthetic chemical fertilizer. The superiority of the organic grape led him to remake his company and eventually to challenge his industry to do the same. From his belief that the standard operating procedures of winemaking threatened the industry's future and even "the long-term viability of all farming," Dolan felt that the world must change, that he would "lead the revolution [himself] without waiting for it to hit."

Fetzer Vineyards, one of the largest wineries in the United States, makes nearly four million cases of wine a year. The company, whose earnings growth averaged 15% annually through the 1990s, has transformed itself under Dolan's vision of sustainable business.

Today, all Fetzer estate grapes are grown organically, and the company has set a goal that all fruit used in Fetzer Vineyards wine (from growers) be organically grown by 2010. Fetzer has been honored continually, both for its wine, and for its efforts at environmentally progressive practices in terms of agriculture, wastes, energy use, and recycling, and it has invested heavily in its people, resulting in "our annual turnover rate - around 1 percent - far below the norm for the wine business, or any business."

Dolan foresees the wider significance of his success, finding within it "a new possibility for business, one that will require nothing less than a revolution within organizations, and among managers and workers of all stripes." Reconnecting with what's important and practicing the principles of sustainable leadership will allow "business, one of the most powerful forces on Earth, to become a positive force for change." Three principles moved Fetzer forward from 1992 in its own transformational drive to recast itself as a new kind of operation. Dolan writes:

"So we relied on three things to move us forward. First was a willingness to admit we didn't know how to run a sustainable business. We had to discover that, through a process of constant exploration. Second, we had to assume that everyone in the company had more to offer than just their job description, and that if we fully respected and acknowledged the human spirit in everyone, they would deliver the ideas and energy we needed. Third, we never stopped talking about what we were up to. Even now, we keep the conversation going nonstop, at every level of the business, so that no one ever wonders what our purpose is or where we are going."

Fetzer's success is only a starting point for Dolan. He believes that while "the corporation remains a great vehicle for generating wealth and spreading it around... the world has changed." Indeed, business may be "the one institution capable of steering humanity onto profitable pathways that don't lead to humanity's demise. To do so, we need to shift our awareness and act from a new premise: that the business of business is sustaining its long-term success."

Dolan has identified the six distinguishing features and core beliefs that set a sustainable business apart from other companies.

They are:
Your Business is Part of a Much Larger System. Operating according the interconnectedness of the world allows the goal of sustainable businesses to be "equitable treatment of people, preservation of the earth's natural vitality, and a solid economic return for business owners."
Your Company's Culture is Determined By the Context You Create For it. What gives people meaning in their jobs "is not just the money they earn from the work, but also the purpose of the work," which in turn creates a context for all business activity.
The Soul of a Business is Found in the Hearts of its People. A sustainable business must have integrity, a moral center, and "it must be connected to its values and the greater world."
True Power is Living What You Know. A corporation does not have integrity if it is "acting from some of its values, but against others." Removing this internal conflict "unleashes tremendous creative power" and "really expresses what they believe."
You Can't Predict the Future, but You Can Create It. Leaders of a sustainable organization have shifted "from a perspective of incremental change to a perspective of transformation." They work to "accelerate the arrival of a particular version of the future."
There Is a Way to make an Idea's Time Come. The sustainable business must take a stand on environmental and social issues. Dolan writes "when you commit yourself to something that doesn't currently exist, you create real change, not incremental change."

The future is bright for sustainable businesses. Their leaders, having changed their thinking and perceptions will bring "about a change that people everywhere are ready for, a change that the Earth will embrace, because it will result in a sustainable world that works for everyone." Dolan writes that this "the inevitable outcome if business takes a clearer look at the larger system" and uses the success of such revolutionary, evolutionary companies as Fetzer Vineyards as a guide. He wonders: can wine save the world?

* * * * *

A fourth-generation California winemaker, Paul Dolan has been the President of Fetzer Vineyards, one of the most successful wineries in the United States, since 1992. He built Fetzer into an industry-leading winery, developed popular Merlot and Chardonnay wine styles, and turned the company into a corporate exemplar of environmental, employee, industry, and shareholder commitment.

To schedule interviews, speaking opportunities and appearances, contact:
James Caudill
(415) 444-7410 voice After Hours (707) 570-2098
(707) 799-0144 mobile
Jim_Caudill@B-F.com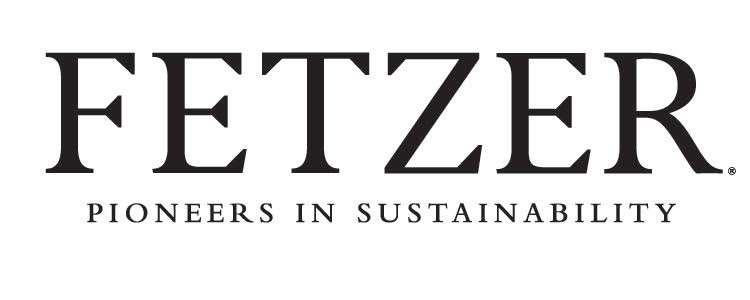 Fetzer Vineyards
Fetzer Vineyards
A pioneer in regenerative winemaking, Fetzer Vineyards continues its legacy of hard work, rebellious thinking and crafting wines that make a difference. Since its founding in 1968, Fetzer Vineyards has consistently developed and implemented practices that are environmentally friendly, socially responsible and ultimately regenerative, becoming the world's largest winery to receive B Corporation certification, in 2015. B Corp certification standards, developed by the non-profit B Lab, are widely recognized as the highest standards for social and environmental responsibility in business. Ultimately, Fetzer Vineyards strives for the perfect relationship between land, climate and vine to regenerate communities and bring wines of remarkable quality and character to the table. www.fetzer.com
More from Fetzer Vineyards