Published 01-31-08
Submitted by Seventh Generation
BURLINGTON, VT - January 31, 2008 "" Seventh Generation, the nation's leading manufacturer of non-toxic household products and a pioneer of corporate responsibility, today announced the appointment of Bill Breen as Editorial Director. A former editor and founding member of Fast Company, Breen will provide senior-level writing and research support with a specific focus on developing books, magazine articles, op-ed pieces and blog posts. He will also work on the company's annual Corporate Responsibility Report.
Breen will serve as a full-time consultant to Seventh Generation and will initially focus on a book project with Jeffrey Hollender, Founder and Chief Inspired Protagonist of Seventh Generation.
"We are proud to welcome Bill to our ever-growing and talented staff," Hollender said. "His vast knowledge of the business community as the editor of a nationally published, top-tier outlet and extensive background in writing is certain to provide Seventh Generation with unprecedented editorial direction."
Hollender is also the author, with Stephen Fenichell, of What Matters Most: How a Small Group of Pioneers Is Teaching Social Responsibility to Big Business, and Why Big Business Is Listening.
"For me, joining the Seventh Generation team was a logical transition, given that my own personal philosophy closely matches the company's culture," Breen said. "I have followed Seventh Generation for many years, and I am delighted to be part of one of the country's most innovative companies."
Most recently, Breen was the Senior Projects Editor at Fast Company magazine, which he helped launch in November 1995 as the founding senior editor. There he developed and led the launch of the magazine's successful annual issue on business and design, "Masters of Design," and its annual feature, "Fast Cities." He has written some of Fast Company's most talked-about articles on leadership, competition, innovation, risk-taking and creativity. Breen collaborated with the business strategist Gary Hamel on The Future of Management, which was published by the Harvard Business School Press in October 2007. He has commented on business issues for a number of television and radio networks, including CNN, Fox, National Public Radio, and CBS.
Prior to joining Fast Company in June 1995, Breen was the managing editor of Garbage magazine, a national journal on science and the environment, and a New York-based feature writer for The Christian Science Monitor. He taught magazine journalism for three years at the City University of New York.
About Seventh Generation
Seventh Generation is committed to being the most trusted brand of household and personal-care products for your living home. Our products are healthy and safe for the air, the surfaces, the fabrics, the pets, and the people within your home - and for the community and environment outside of it.
For information on Seventh Generation cleaning, paper, baby and feminine personal care products and to find store locations, visit www.seventhgeneration.com.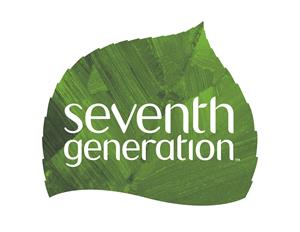 Seventh Generation
Seventh Generation
Seventh Generation is committed to becoming the world's most trusted brand of authentic, safe, and environmentally-responsible products for a healthy home. For 20 years, the Burlington, Vermont-based company has been at the forefront of a cultural change in consumer behavior and business ethics.
The company derives its name from the Great Law of the Iroquois that states, "In our every deliberation, we must consider the impact of our decisions on the next seven generations." Every time you use a Seventh Generation product you are making a difference by saving natural resources, reducing pollution, keeping toxic chemicals out of the environment and making the world a safer place for this and the next seven generations.
Seventh Generation products can be found by visiting: www.seventhgeneration.com.
More from Seventh Generation