Published 04-11-05
Submitted by GreenBiz
WASHINGTON, D.C.- "Energy Management and Shareholder Value", an executive briefing released today, offers businesses increased evidence on and successful practices for linking energy efficiency and shareholder value. The document's publication is a partnership between GreenBiz.com, the online resource for business, environment and the bottom line, and the Environmental Protection Agency's Energy Star program.
The briefing paper details the growing body of evidence showing that companies that strategically manage their energy use across their various divisions and facilities can enjoy bottom-line benefits of interest to investors. They include reduced operating costs, increased productivity and sales, reduced regulatory costs, reduced downtime, and enhanced image.
Energy use represents one of the largest operating expenses in many businesses, and can be a source of bottom-line opportunity. For example, in commercial office buildings, reducing energy use 30-percent is equivalent to increasing net operating income and building asset value by 5-percent. Retailers with more efficient lighting have experienced significantly increased sales while others have seen lower employee turnover.
The free, downloadable document offers resources beyond such evidence, including a six-point path for success, which states the need for senior management commitment and leadership and ongoing performance assessments. Also included are tips for making the case on energy efficiency, where to begin and overcoming obstacles.
"Managing energy use strategically is no longer just a nice thing to do -- it's a growing requirement of investors concerned about competitiveness, climate change, and other mission critical issues," said Joel Makower, Founder of GreenBiz.com and a noted writer and speaker on business and the environment, who authored the briefing paper. "This briefing document is designed to help corporate finance and investor relationships executives better understand shareholders' growing expectations and how to address them."
To download a copy of "Energy Management and Shareholder Value", visit www.GreenBiz.com/energybriefing.
GreenBiz.com is a project of the National Environmental Education and Training Foundation, anonprofit, non-partisan organization founded by Congress in 1990. GreenBiz.com, launched in 2000, is dedicated to helping businesses become more environmentally responsible while maintaining profitable business practices. Its principal mission is to share environmental information with a diverse, business-focused audience. GreenBiz.com receives more than 310,000 visitors each month from small and large businesses, government agencies, nonprofits, consultants and academics. For more information visit www.GreenBiz.com.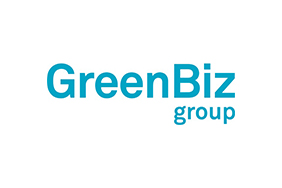 GreenBiz
GreenBiz
GreenBiz Group is a media and events company that advances the opportunities at the intersection of business, technology and sustainability. Through its website, three annual events (GreenBiz, VERGE, Circularity), peer-to-peer network and research, GreenBiz promotes the potential to drive transformation and accelerate progress — within companies, cites, industries and in the very nature of business.
More from GreenBiz