Published 11-08-04
Submitted by GreenBiz
WASHINGTON, D.C. - According to an independent study, many U.S. corporations are moving ahead with greenhouse gas (GHG) reduction programs in the absence of federal requirements to do so and despite the U.S. staying out of the Kyoto Protocol.
The study, titled U.S. Business Actions to Address Climate Change: Case Studies of Five Industry Sectors, was conducted by the Sustainable Energy Institute and Numark Associates. It details actions of five U.S. industry sectors to address emissions of carbon dioxide and other GHGs contributing to global warming. The report is being published by GreenBiz.com and is available at www.greenbiz.com and www.climatebiz.com.
According to the report, these company actions are driven by a combination of:
Increased corporate focus on sustainability, deriving from anticipated benefits in both public image and profitability;

Shareholder pressure on businesses to provide a more aggressive response to climate change and disclose GHG emissions reduction activities, as well as the financial risks they are exposed to from climate change;

Pressure from insurers to address climate change and disclose GHG emissions reduction activities;

Recent state-level regulations mandating GHG reductions; and

State lawsuits against highly carbon-emitting power companies.

The report examines GHG reduction efforts in five U.S. industry sectors - aluminum, chemicals, electric power, forestry and paper, and pharmaceuticals. Within those sectors the report provides in-depth case studies of the actions of seven individual companies - Alcoa, DuPont, AEP, Entergy, FPL Group, International Paper and Pfizer.

"U.S. companies and state regulators are clearly getting out in front of the federal government in addressing climate change" said Neil J. Numark, Chairman of the SEI Board. "U.S. industry increasingly recognizes that we are moving towards carbon constraints in this country. Many prefer this be done in a uniform way at the national level, not through the patchwork of state regulations that's now emerging. Otherwise they'll face continuing regulatory uncertainty, which inhibits the ability to commit to large capital investments."

The report states that some electric power companies now support a national "cap-and-trade" program for carbon, as a component of a multi-pollutant legislative plan for the power sector that would control carbon together with sulfur dioxide, nitrogen oxides and mercury.

The report also cites the preference of multinational companies for a global program on GHG emissions that allows international trading of allowances, over an approach in which the U.S. goes it alone.

SEI will hold a series of roundtables in Washington, D.C. entitled "Next Steps Post-Kyoto: U.S. Options," from January through March 2005. U.S. business actions to address climate change will be part of that discussion. Information on this upcoming series is available at www.s-e-i.org/climatechangeseries.asp.

The Sustainable Energy Institute is a 501(c)(3) educational organization committed to improving public awareness and understanding worldwide of future energy supply and demand options and their implications, focusing particular attention on technological solutions to a cleaner energy future. For more information visit www.s-e-i.org.

Numark Associates is a Washington, DC-based energy and environmental consulting firm specializing in nuclear energy, non-proliferation and cleanup matters; climate change policy and emissions trading systems; regulatory and government affairs; energy policy and politics; and a wide range of issues affecting the electric power industry. For more information visit www.numarkassoc.com.

GreenBiz.com, produced by the nonprofit National Environmental Education & Training Foundation, is an online clearinghouse of news, tools, and resources to help companies of all sizes align environmental responsibility with business success. For more information visit www.greenbiz.com.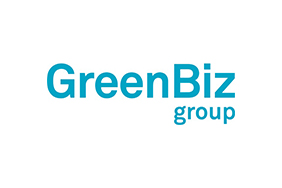 GreenBiz
GreenBiz
GreenBiz Group is a media and events company that advances the opportunities at the intersection of business, technology and sustainability. Through its website, three annual events (GreenBiz, VERGE, Circularity), peer-to-peer network and research, GreenBiz promotes the potential to drive transformation and accelerate progress — within companies, cites, industries and in the very nature of business.
More from GreenBiz