Published 01-27-09
Submitted by GBCHealth
NEW YORK, NY. - January 27, 2009 "" John Tedstrom is the new president and chief executive officer of the Global Business Coalition on HIV/AIDS, Tuberculosis and Malaria (GBC), it was announced today. He succeeds Richard Holbrooke, who left GBC to serve in a high-level diplomatic position in the Obama Administration.
GBC plays a unique role in public health-as a non-governmental organization comprised of for-profit corporations. Coalition members bring their business capabilities and resources to the fight, and GBC helps guide the application of those resources.
The announcement was made by Sir Mark Moody-Stuart, Chairman of the GBC Board of Directors.
"John is determined that 2009 be a year of strong success for GBC despite continuing economic challenges," said Sir Mark. "Since arriving at GBC over two years ago, John has led the organization to new heights and has worked effectively with the Board, our members, and our partners. Our relationships with the Global Fund and other important international organizations have grown. Our new programs create high-impact, cost-effective opportunities for business to do good."
"Ending the disastrous effects of AIDS, tuberculosis, and malaria is within our grasp but we have to do far more, far better," said Holbrooke. "John knows how to make sure that business assets and abilities are leveraged as effectively as possible. He knows how to ensure impact. And he's a trusted partner for both business and the public health community at large. John's appointment to head GBC was a wise move by the Board."
Since joining GBC in 2006, Tedstrom has led major advances and reforms at the Coalition. In 2008, he managed a strategic shift that has increased partnerships among businesses and between corporate and non-corporate organizations. He also led a tightening of the agenda for global business action on HIV/AIDS, tuberculosis and malaria.
As part of that shift, GBC kicked off a series of collaborative actions known as Impact Initiatives, which includes a major partnership among media and marketing companies in China for a joint HIV prevention program, and, in Kenya, a cross-sector initiative that will bring at-home HIV testing to 2 million people. Impact Initiatives combine multiple companies and non-corporate partners into focused partnerships working together on a common objective.
In the past year, Tedstrom rallied more than 100 CEOs in an unprecedented pledge to end discrimination on the basis of HIV status. He recently kicked off a series of dozens of round tables, high-level events, and digital media products to bring together Coalition members and their partners to share experiences and co-create new tools and plans of action. In 2008, he also oversaw the merger of Transatlantic Partners Against AIDS (TPAA) with GBC. The merger has expanded GBC's reach to include Russia and neighboring countries. Tedstrom founded and led TPAA prior to joining GBC.
"The work of our Coalition is vital and GBC will press forward with an aggressive agenda to create a better life for those in need," said Tedstrom. "I am both deeply humbled and motivated by the confidence that our Board has expressed in me. I am proud to serve with my wonderful team and am grateful to my friend, Richard Holbrooke, for his leadership and support."
Tedstrom joined GBC in August, 2006. He currently serves on the Global Health Advisory Committee of the Clinton Global Initiative.
His appointment as president and CEO of GBC is effective immediately.

Global Business Coalition on HIV/AIDS, TB and Malaria
The Global Business Coalition on HIV/AIDS, Tuberculosis and Malaria is a coalition of more than 220 companies united to keep the fight against these epidemics a global priority.  The Coalition provides tailored support so that companies can take an active role in defeating the pandemics.  The Coalition also organizes collective actions among companies and links the public and private sectors in ways that pool talents and resources. The official focal point of the private sector delegation to the Global Fund to Fight AIDS, Tuberculosis and Malaria, the Coalition maintains offices in New York, Paris, Johannesburg, Beijing, Nairobi and Moscow.  For more information visit: http://www.gbcimpact.org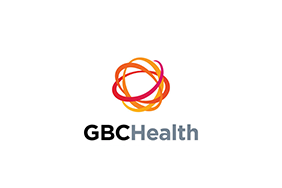 GBCHealth
GBCHealth
GBCHealth is a network of more than 300 companies and development organizations leading business action for improved global health. Sine 2001, GBCHealth has worked with hundreds of companies—individually and in partnership—to tackle the challenges of HIV/AIDS, tuberculosis and malaria, and reproductive, maternal, child and adolescent health issues.
Through work that includes developing comprehensive workplace policies, supporting community programs, leveraging core competencies, facilitating advocacy by business leaders and brokering public-private partnerships, GBCHealth helps companies achieve their global health goals. GBCHealth also manages the Private Sector Delegation to the Global Fund to Fight AIDS, Tuberculosis and Malaria, and is secretariat for the Corporate Alliance on Malaria in Africa.
More from GBCHealth