Published 05-11-05
Submitted by GBCHealth
NEW YORK and BEIJING - The Global Business Coalition on HIV/AIDS (GBC) announced today its support for the collaborative plan by the People's Republic of China Ministry of Health and Merck Co., Inc. to establish a public-private partnership to fight HIV/AIDS in China. The Merck Company Foundation will support the new $30 million program that includes education, prevention, care and treatment. The partnership represents the largest of its kind in China and will be launched in the fall of 2005 in the Liangshan Prefecture in Sichuan Province.
The program elements compliment the Chinese government's national plan for HIV/AIDS prevention and control and include: general disease awareness and education, prevention work within high-risk groups, such as intravenous drug users and commercial sex workers, provision of care and treatment and programs to reverse the social and economic impact of the disease through job skills training.
"China's HIV/AIDS epidemic is starting to move from high-risk groups to the general population. Merck's commitment to tackle HIV/AIDS among drug users and sex workers presents a unique opportunity for China and shows that companies don't need to shy away from HIV/AIDS prevention programs in countries where the epidemic is still centered on these groups," said Trevor Neilson, GBC's executive director.
Merck's announcement is being made after Chinese Vice Premier Madame Wu Yi's recent call on Chinese and international companies to take action to stem the country's developing HIV/AIDS epidemic. GBC will make further announcements of definite company commitments to fight AIDS in China on May 16, 2005 in Beijing.
About the Global Business Coalition on HIV/AIDS (GBC)
The Global Business Coalition on HIV/AIDS (GBC) is the pre-eminent organization leading the business fight against HIV/AIDS. The rapidly-expanding alliance of 200 international companies is dedicated to combating the AIDS epidemic through the business sector's unique skills and expertise. The mission of the GBC is to harness the power of the global business community to end the HIV/AIDS pandemic. For more information, please visit the GBC website at www.businessfightsaids.org, the leading global resource of company AIDS programs and hub of information relevant to business concerned about AIDS.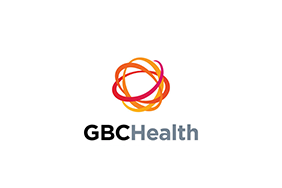 GBCHealth
GBCHealth
GBCHealth is a network of more than 300 companies and development organizations leading business action for improved global health. Sine 2001, GBCHealth has worked with hundreds of companies—individually and in partnership—to tackle the challenges of HIV/AIDS, tuberculosis and malaria, and reproductive, maternal, child and adolescent health issues.
Through work that includes developing comprehensive workplace policies, supporting community programs, leveraging core competencies, facilitating advocacy by business leaders and brokering public-private partnerships, GBCHealth helps companies achieve their global health goals. GBCHealth also manages the Private Sector Delegation to the Global Fund to Fight AIDS, Tuberculosis and Malaria, and is secretariat for the Corporate Alliance on Malaria in Africa.
More from GBCHealth