Published 03-19-08
Submitted by Tahitian Noni International
PROVO, UT -- (MARKET WIRE) -- 03/19/08 -- Tahitian Noni International, maker of TAHITIAN NONI(R) Juice and other noni products, marked the one year anniversary of its Do Something Good humanitarian program by inviting children of Tahiti to visit the United States. The Do Something Good program features four intiatives to help the children of Tahiti -- purchase textbooks for students and books for school libraries, donate computers to school computer labs, award high school scholarships for Tahitian students, and support a local orphanage near TNI's newly-completed noni processing plant in Papara, Tahiti.
The company invited children and caregivers from the Tahitian orphanage to Orlando, Florida, to enjoy the wonders of the theme parks and meet more than 3,000 Independent Product Consultants (IPCs) during a recent Tahitian Noni Regional Leadership Conference. At that time, the company also recapped the success of the humanitarian program.
In the past year, Tahitian Noni International has donated thousands of textbooks and library books, and supplied more than 100 computers to ten computer labs in schools across French Polynesia. In addition, the company has awarded scholarships for higher education to 20 Tahitian youth and supplied food, clothing, and playground equipment to a local orphanage.
"As a company with tremendous global reach, we determined that it was most important for us to give back to Tahiti and that it would be an initiative that employees and Independent Product Consultants could participate in as well," said Kelly Olsen, president of Tahitian Noni International. "In the first year of the program, we have seen tremendous success and are committed to an even stronger year in 2008."
While the core program centers around supporting the Tahitian community, the Tahitian Noni Do Something Good program also provides donations to the Red Cross, the Make-a-Wish Foundation, United Way, Gifts in Kind International, and Vitamin Angels, totalling over $4.2 million in gifts and donations in 2007.
About the Company
Tahitian Noni International is a global, research-driven products company that was the first to introduce the benefits of noni to the world outside Tahiti. Founded by two food research scientists in 1995, the company is a leader in the discovery, development, manufacturing, and marketing of noni-based products including beverages, beauty and spa products, weight management lines, and animal nutrition. Headquartered in Provo, Utah, Tahitian Noni International has manufacturing facilities in the United States, Germany, Tahiti, Japan, and China, and sales offices in more than 30 countries worldwide.
TAHITIAN NONI(R) Juice and other Tahitian Noni products may be ordered from a Tahitian Noni International Independent Product Consultant, by catalog, by visiting www.TahitianNoni.com, or by calling 1-888-869-9254.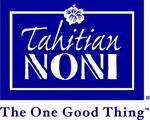 Tahitian Noni International