Published 04-08-08
Submitted by Carbonfund.org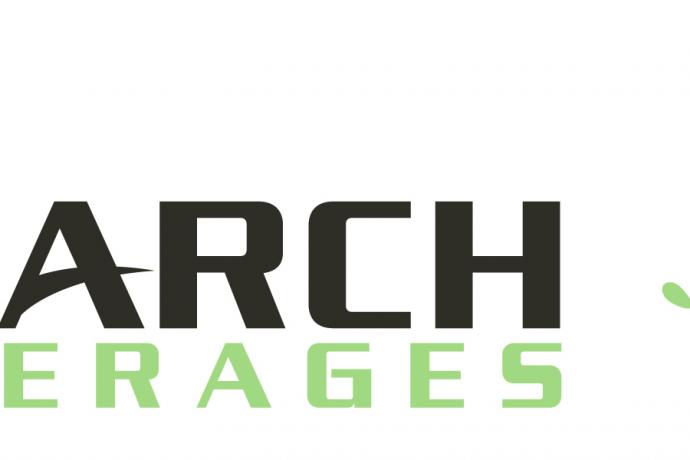 SILVER SPRING, MD "" April 8, 2008 "" Carbonfund.org and The Monarch Beverage Company announced today the release of four new CarbonFree energy drinks: Acute Fruit(TM), CoMotion(TM), NTrinsic(TM) and NTrinsic(TM) Sugar-free. This partnership highlights a growing trend of businesses bringing carbon-conscious food options directly to store shelves and the growing number of eco-conscious consumers who scrutinize food production methods and seek products that minimize climate impact.
Carbonfund.org's CarbonFree(TM) label, which appears on the containers of all four energy drinks, indicates that the products' entire carbon footprint will be offset through the support of greenhouse gas reduction projects. CarbonFree(TM) food options enable consumers to make carbon-conscious buying decisions and take further steps to combat global warming while at the supermarket. The drinks are on sale at three convenience store chains: Mapco, Fas Mart, and Flash Foods.
Carbonfund.org certified the four energy drinks CarbonFree(TM) after a rigorous life cycle analysis (LCA) performed by Europe's premier carbon management consultants, Edinburgh Centre for Carbon Management. Carbon emissions associated with the energy drinks were calculated at each step based on the ingredients used in manufacturing, the ink and materials used for packaging, and the fossil fuel burned during shipping.
CarbonFree product certification entails four main steps:
Determine the product's carbon footprint through a life cycle analysis (LCA)

Certify and register the product as CarbonFree

Offset the product's footprint through the support of greenhouse gas reduction projects

Conduct annual review and recertification
"The partnership with Carbonfund.org is a valuable addition to our sustainable development strategy that will include a continued push for recycling, conservation and investment in renewable energy across our business processes," said Didier Arnaud, Chief Operating Officer of The Monarch Beverage Company. "We are committed to reducing the impact of our business activities on the environment and believe that offering CarbonFree products will also raise the awareness of simple ways to protect the environment among energy drink consumers."
"If only the whole transition to a clean energy economy were as easy as popping the tab on a CarbonFree Acute Fruit energy drink!" exclaimed Eric Carlson, Executive Director of Carbonfund.org, just before having his first taste of the new drink. "Fortunately, now that these drinks are CarbonFree, Monarch Beverages is providing consumers with an eco-friendly option that moves us in the right direction. We're proud to partner with them in increasing carbon-conscious consumerism."
A new study shows that roughly half of all consumers now consider questions of sustainability in their purchasing decisions, with particular focus on the food and beverage industry.
Other Carbonfund.org CarbonFree products include:
Tropical Traders' Royal Hawaiian Honey

Florida Crystals' organic and natural sugars

Ecofuture's THEbulb(TM)

April 3rd Studios' Elusion DVD
About Carbonfund.org
Carbonfund.org is one of the country's leading carbon reduction and offset organizations, making it easy and affordable for individuals, businesses and organizations to reduce their climate impact. Carbon offsets enable individuals and businesses to reduce carbon dioxide emissions they are responsible for in their everyday lives by supporting high-quality verified renewable energy, energy efficiency and reforestation projects. Carbonfund.org works with over 600 corporate and non-profit partners including Discovery, Allstate, Volkswagen, Dell, Orbitz, Environmental Defense, and Lancôme.
About The Monarch Beverage Company
The Monarch Beverage Company is a diversified, international beverage company based in Atlanta, Georgia. Monarch works with bottlers, wholesalers, distributors and retailers to manufacture and market a full range of Carbonated, New Age and Ready-To-Drink products in 35 countries, including some of the largest beverage markets in the world. The company's extensive brand portfolio includes Acute Fruit(TM), NTrinsic(TM), CoMotion(TM), Rush! Energy(TM), Reaktor(R), Kickapoo Joy Juice(R), American Cola(R), Planet Cola(R), and Bubble Up(R). Monarch subsidiaries are located in Mexico, Brazil, Argentina, France and Singapore. For more information, visit the company's website at: www.monarchbeverages.com.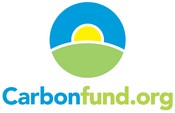 Carbonfund.org
Carbonfund.org
Carbonfund.org (www.carbonfund.org) reduces the threat of climate change by making it easy and affordable for any individual or business to reduce their carbon footprint and support climate-friendly projects. With its easy-to-use calculator, low offset cost per ton of CO2, and certified offset projects, Carbonfund.org is proving that anyone can reduce their impact on climate change easily and efficiently. Carbonfund.org is a nationally recognized 501(c)(3) nonprofit business, and a member of the EPA's Green Power Network, the Chicago Climate Exchange, and Ceres. Carbonfree and "Reduce what you can, offset what you can't" are trademarks of the Carbonfund.org Foundation.
More from Carbonfund.org