Published 02-25-08
Submitted by Carbonfund.org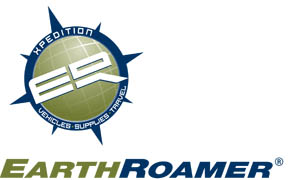 LAFAYETTE, CO - February 25, 2008 "" EarthRoamer announced today that it is partnering with Carbonfund.org to offset the carbon emissions of all EarthRoamer vehicles.
Constructed with large, high-output solar panels, ultra-high-efficiency diesel and electric appliances and extremely well-insulated camper bodies, EarthRoamers have set the standard for environmentally-responsible recreational vehicles since their inception six years ago. The EarthRoamer XV-LT allows travelers to venture far from home without noisy generators or dangerous, bulky propane and retain the creature comforts they are accustomed to.
"This partnership completes the package," said Matt Nakari, Vice President of Sales and Business Development for EarthRoamer. "Our vehicles are built to maximize their efficiency and minimize their carbon footprint from the very beginning. Solar panels have never been just an option on our vehicles-510 watts come standard. Partnering with Carbonfund.org allows us, through reforestation, to offset the carbon emissions that we couldn't eliminate."
"EarthRoamer's customers want to see the planet, not destroy it," said Eric Carlson, Executive Director of Carbonfund.org. "Supporting reforestation projects allows EarthRoamer's already eco-friendly recreational vehicles to go the extra mile and deliver on the promise of a more responsible way to travel."
About Carbonfund.org
Carbonfund.org is the country's leading carbon reduction and offset organization, making it easy and affordable for individuals, businesses and organizations to reduce their climate impact. Carbon offsets enable individuals and businesses to reduce carbon dioxide emissions they are responsible for in their everyday lives by investing in renewable energy, energy efficiency and reforestation projects where they are most cost
About EarthRoamer
Founded by a pair of engineers with a thirst for adventure, EarthRoamer is in its sixth year designing, building and selling the only fully self-contained expedition vehicles in North America. Built in Colorado at the foot of the Rocky Mountains, EarthRoamer allows adventurers to travel far from the beaten path in unparalleled safety and comfort. More information is available at www.earthroamer.com, by calling 720-304-3174 or via email: matt@earthroamer.com.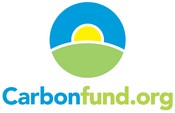 Carbonfund.org
Carbonfund.org
Carbonfund.org (www.carbonfund.org) reduces the threat of climate change by making it easy and affordable for any individual or business to reduce their carbon footprint and support climate-friendly projects. With its easy-to-use calculator, low offset cost per ton of CO2, and certified offset projects, Carbonfund.org is proving that anyone can reduce their impact on climate change easily and efficiently. Carbonfund.org is a nationally recognized 501(c)(3) nonprofit business, and a member of the EPA's Green Power Network, the Chicago Climate Exchange, and Ceres. Carbonfree and "Reduce what you can, offset what you can't" are trademarks of the Carbonfund.org Foundation.
More from Carbonfund.org