Published 12-17-07
Submitted by Carbonfund.org
WASHINGTON, D.C. "" December 17, 2007 - Amtrak passengers can now travel even greener. Through a new partnership between the railroad and Carbonfund.org, passengers can offset the carbon emissions footprint generated by their individual rail travel by making a contribution to Carbonfund.org.
As a partner with Carbonfund, Amtrak has joined numerous organizations and companies working to create a lower carbon world. To contribute to this initiative, passengers can log onto http://www.carbonfund.org/site/pages/land/amtrak and choose from one of two affordable options. Selections start at only $3.00, a contribution which offsets 2,500 miles of Amtrak travel, or almost three round trips between Washington and Boston. All contributions are tax deductible and may be made online. Passengers may request that their donation support a specific offset type, such as tree planting, or choose to just make a donation towards the efforts of Carbonfund.org.
"Amtrak is helping to make an extremely sustainable travel option even greener for millions of people," Carbonfund.org Executive Director Eric Carlson said. "We hope this partnership with Amtrak will lead people to take a second look at choosing rail travel. We're pleased to have Amtrak join us."
"By choosing to travel by rail, Amtrak passengers are already a step ahead because the carbon footprint generated by their trip is smaller than that of most other modes of transportation," said Roy Deitchman, Vice President, Environmental Health & Safety for Amtrak. "Because it is more energy efficient, traveling by rail contributes less per passenger mile to greenhouse gas emissions than either cars or airplanes. Rail travel also helps to reduce highway congestion in major urban centers."
A first step in reducing your carbon footprint is to offset an individual's carbon footprint. By supporting the projects of Carbonfund.org, passengers can support the reduction of carbon dioxide emissions equal to their carbon emissions. Carbonfund.org's projects focus on three areas: renewable energy, energy efficiency and reforestation. Projects supported by Carbonfund.org include:
Chicago Zero Energy Solar Homes Project - This project works to reduce home energy costs for low-income families by employing energy efficient and solar energy technologies in a housing development in Chicago's North Lawndale community.
Elk River Project - This wind project in Kansas generates clean energy for the local community and supplements the income of rural farmers and the surrounding communities.
Return to Forest Project - This project in Rivas, Nicaragua engages private reserve owners and small-scale farmers in restoring abandoned pastures to native forests. These forests then serve as natural habitats for wildlife and provide eco-tourism opportunities to support the local population.
Tisa River Project "" This project located in along the Tisa River in Hungary supports the planting of indigenous trees to sequester carbon dioxide and restore the ecosystem.

By traveling by rail and offsetting emissions at Carbonfund.org, Amtrak passengers play an important role in improving the future of our environment. Amtrak recognizes that greenhouse gas reduction is a multi-dimensional concern. and encourages passengers to take practical steps to reduce carbon emissions where possible. Carbon offsets through Carbonfund.org offer just such an opportunity to be part of the solution.

This initiative is part of a broader effort to encourage environmental stewardship through sustainable travel choices, moving Amtrak passengers one step closer to carbon-neutral travel. Visit the Amtrak and the Environment section at amtrak.com/whistlestop for more information.

About Amtrak

Amtrak provides intercity passenger rail services to more than 500 destinations in 46 states on a 22,000-mile route system. For schedules, fares and information, passengers may call 800-USA-RAIL or visit www.amtrak.com.

About Carbonfund.org

Carbonfund.org is the country's leading carbon reduction and offset organization. Carbonfund.org educates the public about the dangers of climate change and makes it easy and affordable for individuals, businesses and organizations to reduce their climate impact. Carbonfund.org works with almost 350 corporate and non-profit partners including Discovery, Dell, Orbitz, Lancome, Environmental Defense and Working Assets.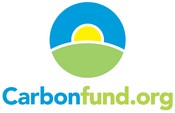 Carbonfund.org
Carbonfund.org
Carbonfund.org (www.carbonfund.org) reduces the threat of climate change by making it easy and affordable for any individual or business to reduce their carbon footprint and support climate-friendly projects. With its easy-to-use calculator, low offset cost per ton of CO2, and certified offset projects, Carbonfund.org is proving that anyone can reduce their impact on climate change easily and efficiently. Carbonfund.org is a nationally recognized 501(c)(3) nonprofit business, and a member of the EPA's Green Power Network, the Chicago Climate Exchange, and Ceres. Carbonfree and "Reduce what you can, offset what you can't" are trademarks of the Carbonfund.org Foundation.
More from Carbonfund.org