Published 11-02-07
Submitted by Carbonfund.org
SILVER SPRING, MD - November 2, 2007 - Carbonfund.org today announced its support for climate change legislation proposed by Senators Joseph Lieberman (I-CT) and John Warner (R-VA), as we continue to support other efforts to bring meaningful leadership on the environment at the federal level. The bill was approved by the Senate Environment and Public Works Committee today by a 4-3 vote.
As the country's leading voluntary carbon offset organization, Carbonfund.org is pleased to see a climate change bill that recognizes the key role carbon offsets play in hastening the transformation to a clean energy future. The Lieberman-Warner bill would cap emissions from the electric utility, transportation and manufacturing industries at 2005 levels, while forcing companies that don't meet annual emission reduction mandates to buy carbon credits to offset their carbon emissions.
"This legislation recognizes the crucial role played by sequestration projects such as the ones we currently support both in the U.S. and abroad to help reduce carbon dioxide emissions," Carbonfund.org Executive Director Eric Carlson said. "The crafters of this bill have obviously listened to the science and seen the power of carbon offsets to harness market powers and get us on the path to solving the climate change crisis."
Carbonfund.org appreciates that many groups are advocating for more aggressive emission reductions than are being proposed in the bill. While we would fully support a more aggressive mandate for emission reduction, Carbonfund.org is already part of the growing movement of individuals and businesses who have taken the lead on voluntarily choosing to reduce carbon emissions.
About Carbonfund.org
Carbonfund.org is the country's leading carbon reduction and offset organization, making it easy and affordable for individuals, businesses and organizations to reduce their climate impact. Carbon offsets enable individuals and businesses to reduce carbon dioxide emissions they are responsible for in their everyday lives by investing in renewable energy, energy efficiency and reforestation projects where they are most cost effective. Carbonfund.org works with over 300 corporate and non-profit partners including Discovery, Volkswagen, Dell, Orbitz, Environmental Defense, and Lancome.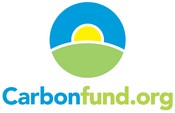 Carbonfund.org
Carbonfund.org
Carbonfund.org (www.carbonfund.org) reduces the threat of climate change by making it easy and affordable for any individual or business to reduce their carbon footprint and support climate-friendly projects. With its easy-to-use calculator, low offset cost per ton of CO2, and certified offset projects, Carbonfund.org is proving that anyone can reduce their impact on climate change easily and efficiently. Carbonfund.org is a nationally recognized 501(c)(3) nonprofit business, and a member of the EPA's Green Power Network, the Chicago Climate Exchange, and Ceres. Carbonfree and "Reduce what you can, offset what you can't" are trademarks of the Carbonfund.org Foundation.
More from Carbonfund.org