Published 10-15-07
Submitted by Carbonfund.org
NEW YORK, NY - October 15, 2007 - Cri de Coeur announces that it has offset its carbon emissions with Carbonfund.org, the country's leading carbon solutions organization. Cri de Coeur has also pledged to sponsor a tree to be planted in an area where reforestation is needed for every pair of shoes sold. This commitment places Cri de Coeur as an environmental leader in the fashion footwear community and demonstrates proactive steps being taken in the fight against global climate change.
Cri de Coeur's partners are extremely concerned about global warming. Considering the implications of climate change, carbon offsets through Carbonfund.org are a natural extension of the work Cri de Coeur does on behalf of its stakeholders.
"As an eco-friendly, contemporary women's footwear line, we are committed to the lowest impact processes possible, so it only makes sense to participate in Carbonfund.org's carbon offsetting," says Cri de Coeur's Gina Ferraraccio. "But we also wanted to take it a step further beyond going carbon free and sponsor reforestation by helping to plant a tree for every pair of shoes we sell."
"When you're talking about carbon footprints, what better partner than a shoe company!" said Steve Offutt, Chief Operating Officer at Carbonfund.org. "It's the perfect match: make stylish footprints with your new shoes while offsetting your carbon footprint at the same time. We are so pleased that Cri de Coeur is stepping forward to take a leadership position in protecting our environment."
Carbonfund.org is a non-profit organization whose goal is to make carbon offsets and climate protection easy, affordable and a normal way of life for every individual and business. Carbon offsets enable individuals and businesses to reduce carbon dioxide emissions to offset the emissions they are responsible for in their normal activities, like home, office, driving or air travel emissions. For instance, a clean, zero CO2 wind farm can offset the carbon dioxide produced by a coal-fired power plant. By supporting renewable energy, energy efficiency, and reforestation projects Carbonfund.org will retire an equivalent amount of carbon offsets. The financial support from these offsets will then help to continue the development of clean, renewable domestic sources of energy.

About Cri de Coeur
Cri de Coeur is an innovative new company in the fashion footwear arena. Combining style and social responsibility, the company is launching its debut wholesale collection for Spring 2008. Cri de Coeur (pronounced kree duh kur) is a French expression that means, "cry from the heart." To Parson's graduate and company founder Gina Ferraraccio, it symbolizes her heartfelt desire to change the face of the fashion footwear market with stylish shoes, ethically produced from start to finish. For more information, please visit www.cri-de-coeur.com or e-mail info@cri-de-coeur.com.
About Carbonfund.org
Carbonfund.org is the country's leading carbon reduction and offset organization. Carbonfund.org educates the public about the dangers of climate change and makes it easy and affordable for individuals, businesses and organizations to reduce their climate impact. Carbonfund.org works with 300 corporate and non-profit partners including Discovery, Dell, Orbitz, Volkswagen, Environmental Defense, Lancome and Working Assets.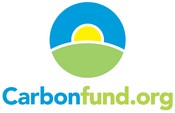 Carbonfund.org
Carbonfund.org
Carbonfund.org (www.carbonfund.org) reduces the threat of climate change by making it easy and affordable for any individual or business to reduce their carbon footprint and support climate-friendly projects. With its easy-to-use calculator, low offset cost per ton of CO2, and certified offset projects, Carbonfund.org is proving that anyone can reduce their impact on climate change easily and efficiently. Carbonfund.org is a nationally recognized 501(c)(3) nonprofit business, and a member of the EPA's Green Power Network, the Chicago Climate Exchange, and Ceres. Carbonfree and "Reduce what you can, offset what you can't" are trademarks of the Carbonfund.org Foundation.
More from Carbonfund.org