Published 07-06-07
Submitted by Carbonfund.org
WASHINGTON, D.C. "" July 6, 2007 "" Carbonfund.org, the nation's leading provider of climate change solutions for individuals and businesses, announced today the launch of its CarbonFreeâ"¢ Certified Product label. The CarbonFree(TM) label is designed to allow leading companies to promote their products as being climate neutral by reducing and offsetting the life-cycle carbon footprint associated with the production, shipping, operation and disposal.
Launch partners for the CarbonFree(TM) Certified Product Label include Yakima, EcoFuture, Tropical Trading Partners and Monarch Beverage. Carbonfund.org, a 501(c)(3) non-profit organization, will administer the program, which consists of four steps: having a life-cycle analysis of the product; registering the product; offsetting the emissions quarterly based on actual unit sales of each certified product with Carbonfund.org; and annually reviewing the product's footprint and reporting on measures the company has taken to reduce the climate impact of producing the product.
"Climate change has reached a point where time is no longer on our side," stated Eric Carlson, Carbonfund.org executive director. "The CarbonFree(TM) product label gives consumers a very clear choice about which products and companies are leading the fight against climate change."
CarbonFree(TM) Product Certification Protocol
Key to the program is the development of a product life-cycle analysis protocol that meets strict international standards. The protocol was developed by the Edinburgh Centre for Carbon Management, a preeminent climate change consultancy based in the United Kingdom. The protocol will track the emissions a product is responsible for including the mining of the materials, shipping, production, operational use and disposal. The protocol can be viewed at www.carbonfund.org. The protocol has been updated since its first version, which analyzed product energy consumption and emissions directly at the point of manufacture. Carbonfund.org is working with several leading environmental consulting firms to develop a network of providers capable of providing the product life-cycle analysis in accordance with the protocol.
Carbonfund.org is establishing a Technical Advisory Group to provide ongoing review and support of the protocol, both the scientific and implementation. The TAG is chaired by Dr. H. Scott Matthews, Research Director of the Green Design Institute of the Carnegie Mellon University and recent recipient of the prestigious Laudis Award.
"I am very excited about being involved in the launch and refinement of this important GHG protocol," stated Dr. Matthews. "I strongly believe that carbon footprinting is the first step for companies or individuals to be able to understand and manage the greenhouse gas impacts of their decisions over the long term."
"We hope this protocol will encourage businesses to examine their greenhouse gas impacts on a product lifecycle basis," added Dr. Richard Tipper of The Edinburgh Center for Carbon Management.
Carbon Offsets
On a quarterly basis, companies will report the actual sales data of each CarbonFreeâ"¢ Product and will offset the CO2 emissions with Carbonfund.org. Carbonfund.org supports carbon offset projects globally, including renewable energy, energy efficiency and reforestation that meet internationally accepted protocols and standards.
Carbon offsets are a means of reducing CO2 emissions in one place to offset their use in another like your home, office or manufacturing facility. Carbon offsets are supporting the development of clean technology, increasing demand for climate-friendly products while decreasing demand for dirty energy, and helping to drive down the cost of clean energy. Carbonfund.org's goal is to transform the market by making clean technology more cost effective than dirty technology.
Yakima
Yakima, an innovator in vehicle rack solutions for boats, bikes, winter sports gear, home storage and cargo options, unveiled "Planet Payback," a company-wide initiative focused on offsetting 100% of its carbon footprint for all operations, products and distribution, as well as Yakima's field marketing team, "Road Warriors." Yakima has partnered with the Carbonfund.org as its offset provider for this business initiative.

"Yakima is proud to be a launch partner with Carbonfund.org for their certified CarbonFree(TM) product program" said Mike Steck, Senior Director of Marketing. "We believe consumers share our desires to reduce the impacts of global warming. Our partnership gives consumers an opportunity to purchase products that support this vision."

EcoFuture
EcoFuture is the supplier of CarbonFree(TM) certified CFL lightbulbs. TheBulb line of products is sold under the tagline: you do your part, we'll do ours(TM), with EcoFuture offsetting the emissions from the already super energy efficient compact fluorescent light bulbs energy use over their lifetime.
"EcoFuture made a decision to start TheBulb "" www.thebulb.com - line of products with Carbonfund.org because of their standing as an organization, flexibility, and commitment to the environment by engaging the business community. I am delighted to see Carbonfund.org further develop their CarbonFree(TM) product certification standard, and EcoFuture is proud to be an official launch partner."
Monarch Beverages
The Monarch Beverage Company, Inc. is a diversified, international beverage company based in Atlanta, Georgia, with subsidiaries in Mexico, Brazil, Argentina, France and Southeast Asia. Monarch has teamed up with Carbonfund.org to offset the carbon footprint associated with the manufacturing and wholesale distribution of future product introductions under its Rush! Energy(R) brand. These first ever CarbonFree(TM) certified energy drinks to be offered in the U.S. will be available in the fall of 2007.

"The partnership with Carbonfund.org is a valuable addition to our sustainable development strategy that will include a continued push for recycling, conservation and investment in renewable energy across our business processes" said Didier Arnaud, Chief Operating Officer of The Monarch Beverage Company. "We are committed to reducing the impact of our business activities on the environment and believe that offering CarbonFreeâ"¢ products will also raise the awareness of simple ways to protect the environment among energy drink consumers."
Tropical Traders Specialty Foods
Tropical Traders Specialty Foods is a second generation, family-owned business dedicated to distributing organic and gourmet foods to retail locations in the United States.
"Choosing to certify our Royal Hawaiian Honey line as CarbonFree(TM) is a seamless extension of our commitment to supporting certified organic agriculture, said Rebeca Krones, CEO of Tropical traders Specialty Foods. "We are simply taking this dedication to the next level."
About Carbonfund.org
Carbonfund.org is the country's leading provider of climate change solutions for individuals and businesses. Carbonfund.org educates the public about the dangers of climate change and makes it simple and affordable for individuals, businesses and organizations to reduce and offset their climate impact.
Carbonfund.org is a 501 (C)(3) non-profit organization reducing the threat of climate change by promoting cost-effective carbon reductions and supporting renewable energy, energy efficiency and reforestation projects globally that reduce and offset carbon dioxide emissions. Carbonfund.org works with over 200 corporate and non-profit partners including Dell, Lancôme, Orbitz, Calvert Group, Yakima, Working Assets, National Wildlife Federation, and Environmental Defense. For more information visit: www.carbonfund.org.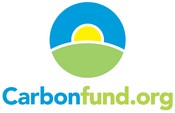 Carbonfund.org
Carbonfund.org
Carbonfund.org (www.carbonfund.org) reduces the threat of climate change by making it easy and affordable for any individual or business to reduce their carbon footprint and support climate-friendly projects. With its easy-to-use calculator, low offset cost per ton of CO2, and certified offset projects, Carbonfund.org is proving that anyone can reduce their impact on climate change easily and efficiently. Carbonfund.org is a nationally recognized 501(c)(3) nonprofit business, and a member of the EPA's Green Power Network, the Chicago Climate Exchange, and Ceres. Carbonfree and "Reduce what you can, offset what you can't" are trademarks of the Carbonfund.org Foundation.
More from Carbonfund.org